Joyfully Switching Between Textbooks and Digital Content on Smart Class
The implementation of smart technology in government schools, despite facing infrastructural challenges, holds immense potential in transforming education and providing students with access to digital learning solutions. Govt Primary School in Sohna, Haryana, was one such school where students did not have dedicated rooms, benches, and many more things required in the classroom. Here students sit on the floor, and teachers teach through a blackboard created on the wall. Therefore, to give these government school students an equal chance to learn and grow, we implemented iPrep digital class in their school.
Smart Class set up in school created a happy atmosphere where students were enthusiastic about learning through digital syllabus books. Further, when we played video lessons for classes 1st to 5th on Smart TV in the Hindi language, they were eager to play videos of lessons of their choice. Some played science videos of chapters like "The Food we Eat," while some wanted to learn about "Air and Water".
All we know is that the availability of digital syllabus books and animated educational video lessons given preloaded in pendrive on iPrep Smart Class setup has become a beacon of hope for teachers and students to make their classrooms engaging and fun.
If in case you would like to know more about our digital learning solutions, visit our website, www.idreameducation.org   or write to us at [email protected]
---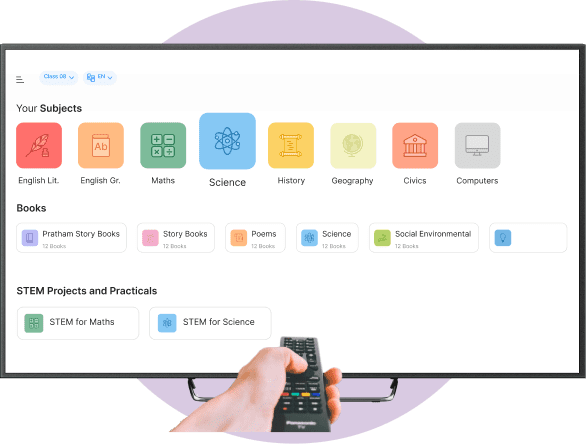 iPrep Digital Class
iPrep Digital Class is an easy to use, new age Smart Classroom solution to empower 21st century schools and teachers with best of Digital Content & Resources with Integrated Reporting & Monitoring Dashboard.
Know More

→