iPrep Digital Library at Santhalka, Rajasthan
This news mention is from 2022 when we together with Saint Gobain implemented the iPrep Digital Library in a rural government school in Bhiwadi Rajasthan. The picture featured in the newspaper is from the day we inaugurated the iPrep Digital Library at Santhalka's Government Senior Secondary School.
The digital library had 20 learning tablets. The news clipping mentions how these tablets were preloaded with multiple categories of digital learning content in both English and Hindi for offline usage. Further, it mentions the Progress Reporting Feature that syncs to the central reporting dashboard and makes the tracking of content-wise usage of these tablets effortless.
This implementation was necessary as no school libraries near Bhiwadi were either digital or equipped with enough resources to empower students to learn unlimited. iPrep digital Library here came in to be a perfect way out of this situation.
We are glad to be featured in the newspaper regarding the implementation of our digital library at Santhalka and we hope to reach more such rural areas with our digital learning solutions that include-
iPrep App for a one-stop learning platform across Android, iOS, and Web
---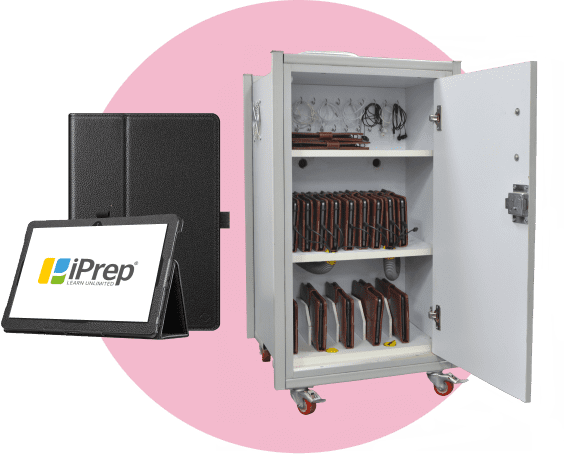 iPrep Digital Library
iPrep Digital Library is an easy to use and maintain Smart ICT Lab on Tablets/Notebooks with a charging rack, preloaded Digital Content & Integrated Reporting for personalized learning in Schools.
Know More

→