A Game-Changing Smart Class For Bihar Board- The iPrep Digital Class
Let us have a look at our first-ever direct implementation of iPrep Digital Class – our Smart Class solutions in Bihar Board Government Schools.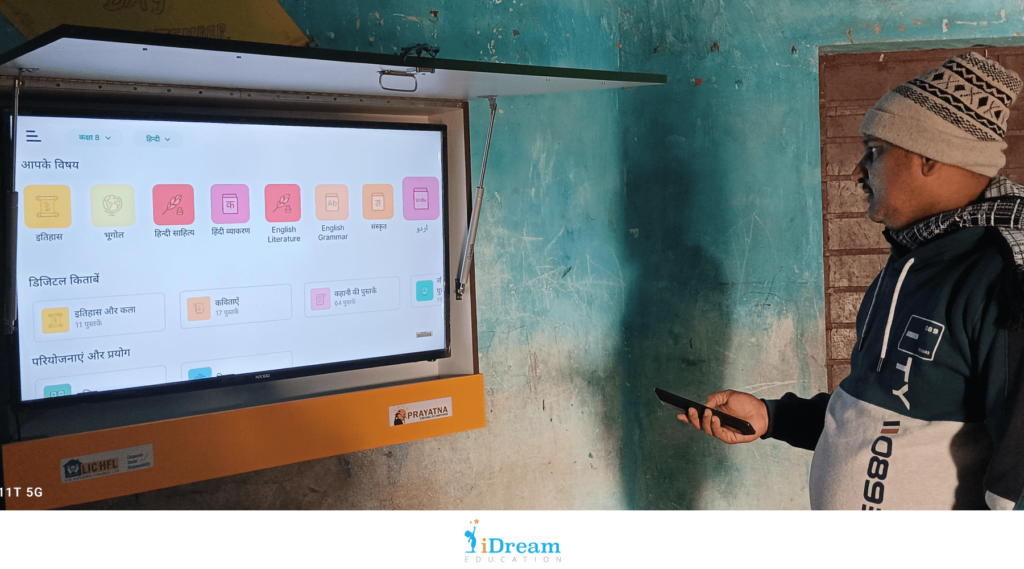 Learning and Growth are something that doesn't have any boundaries or an end. No matter how much one learns and grows, there will always be room for more. But certain elements end up restricting the potential of individuals of learning and growth.
Let's take the example of young learners of our country that belong to rural areas of small cities like Muzaffarpur, Bihar. They go to government-run schools in their area. Isn't it difficult to imagine them going beyond or even coming close to the learning and growth potential of their urban counterparts?
It is difficult but not impossible and which is why Prayatna NGO together with LIC HFL imagined it and worked towards actually making that a reality. For that, they partnered with us to implement iPrep Digital Class, our new-age smart class solution in 25 rural schools in the city of Muzaffar Nagar Bihar in January 2023. The smart class was pre-loaded with curriculum-aligned content for the Bihar Board of education covering classes 1st to 8th in both English and Hindi.
Reach of Implementation
Schools Reached: 25
Location: Muzaffarpur, Bihar
Students Impacted: More than 2000
Teachers Impacted: More than 100
When this opportunity came across, we became extraordinarily excited for the same as this was going to be our first direct implementation in Bihar. Before this, we were only able to reach the state with the help of distributors. But this time, we were going to get a direct reach to a Bihar-based rural government school. We were going to witness direct usage, we were going to get hands-on feedback and hopefully, our "iPrep Digital Class" was going to get a positive acceptance as an effective teaching and learning solution.
To avoid any sort of discrepancy, we sent our team to thoroughly train the teachers of these rural schools on how to best use the iPrep Digital Class for their teaching. We also conveyed the values it may bring to them in terms of their teaching outcomes and learning outcomes of students.
Fortunately, everything landed well and strong. It wasn't just that the schools found these smart class solutions aligned with the Bihar board to be a good solution for their teaching and learning in the classroom, they also used it well and in one of the best easy possible.
In the initial month itself i.e. January 2023, we got more than 200 hours of usage from this implementation, and that too when the end of the academic year and exam times were near.
Implementations like these bring us more closer to our vision of Facilitating universal access to learning and growth for every last-mile learner.
If in case you would like to know more about our digital learning solutions, visit our website, www.idreameducation.org   or write to us at share@idreameducation.org
---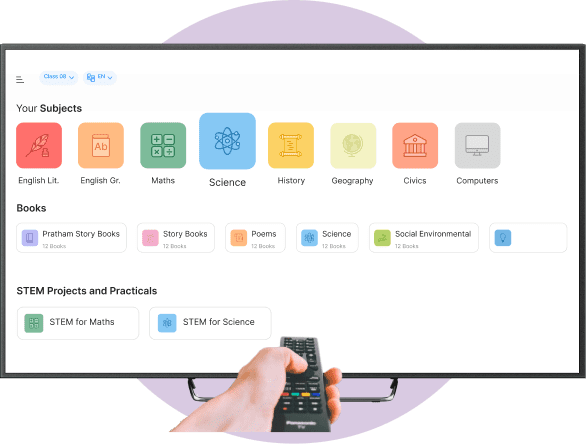 iPrep Digital Class
iPrep Digital Class is an easy to use, new age Smart Classroom solution to empower 21st century schools and teachers with best of Digital Content & Resources with Integrated Reporting & Monitoring Dashboard.
Know More

→