Digitalizing Rural Education With iPrep digital classroom – Smart Class in Mathura
Let's together unfold what happened when our iPrep Digital class, our smart class solution reached Mathura, UP
When we see a real-life example of something happening right in front of us, it makes it much easier for us to understand the concept and embed it in our memory for a long.
That is exactly what our solutions do in terms of learning and growth by showing real-life examples of concepts and topics with the help of animated video lessons. And our vision is to reach every last-mile learner with these interesting, engaging and enjoyable learning experiences.
To take further steps towards making our vision come true, in 2022 we reached a rural government school named UNDI. It was located in Mathura, UP. Here we implemented iPrep Digital Classroom- a PC-free smart class in association with our CSR partner Sehgal Foundation.
There we converted an android based Smart TV into a PC-free Smart Class by installing our app and a pen drive preloaded with rich digital learning content in the form of animated video lessons, practice, books, notes, activity videos and much more for classes 1st to 8th in both English and Hindi. With the help of a preloaded pen drive, the school could use the smart class without an internet connection.
We presented the same to the teachers of that school. We simultaneously trained them for making the best use of this smart class. The way teachers interacted with us on training day and the way they are using the smart class proves the point. It shows that teachers have accepted it as their assistant to deliver the best possible learning to their students. All that most efficiently and enjoyably.
We hope to see the iPrep Digital classroom – Smart Class reach more and more schools in Mathura. And also, other parts of Uttar Pradesh
If in case you would like to know more about our digital learning solutions, visit our website, www.idreameducation.org   or write to us at share@idreameducation.org
---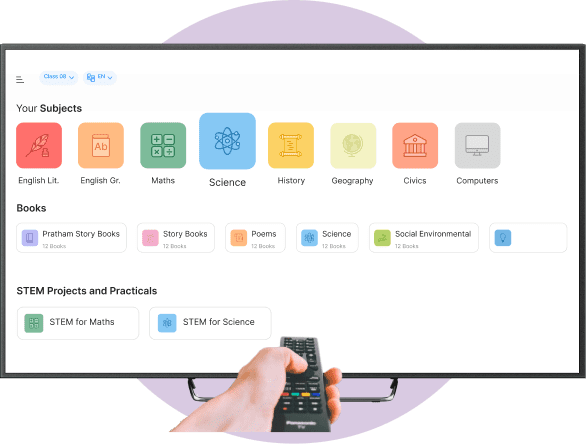 iPrep Digital Class
iPrep Digital Class is an easy to use, new age Smart Classroom solution to empower 21st century schools and teachers with best of Digital Content & Resources with Integrated Reporting & Monitoring Dashboard.
Know More

→