Empowering Students & Teachers for a Better Future: iPrep Digital Class in schools of Meghalaya
Implemented iPrep Digital Class in 20 schools in Meghalaya to prepare students and teachers for the digital future. We feel inspired to implement iPrep Digital Class at places off the radar and train teachers and students on using digital learning solutions. A big thank you to Shri. Abhilash Baranwal, Deputy Commissioner, and Shri. Jonathan Shylla Addl. Deputy Commissioner who supported us in making personalized learning reach East Jaintia Hills through iPrep Digital Class in 20 schools of Meghalaya.
To enable easy teaching and learning experience, we implemented iPrep Digital Class on 50-inch Smart TV with a pre-installed iPrep App and Pendrive plugged with offline digital content for classes 6th to 10th aligned to Meghalaya Board in the English language. Smart class setup and digital content on it filled students and teachers with joy; they were happy to see such a technology reach their schools.
A few things that caught the attention of students and teachers were the science lab videos and topic-wise practice questions. They willingly attempted practice questions during training to know how they would use them in their regular classroom sessions. The schools have a specific assessment period where they play practice and answer questions, and the students who give the majority right answers get a star. This helps them determine their learning levels and areas of improvement.
It feels heartening to see teachers and students easily adapt to digital teaching and learning, and smart class setup brings joy to student-teachers living on high terrains.
If in case you would like to know more about our digital learning solutions, visit our website, www.idreameducation.org   or write to us at [email protected]
---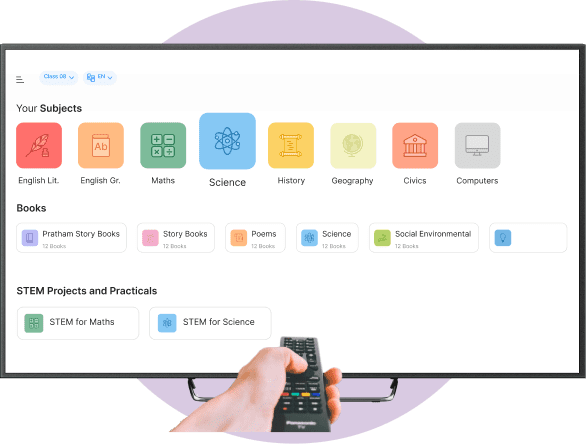 iPrep Digital Class
iPrep Digital Class is an easy to use, new age Smart Classroom solution to empower 21st century schools and teachers with best of Digital Content & Resources with Integrated Reporting & Monitoring Dashboard.
Know More

→