Enhancing Access To Education: iPrep Digital Class Solution in Bhagalpur
Let us together unfold how we in association with Prayatna NGO and LIC HFL enhanced the access to education for some rural government schools of Bhagalpur, Bihar.
Whatever you aim to pursue in life, the first thing it requires is access to resources in that area. But to clarify, access to any random set of resources won't do the needful. It takes an accurate, carefully curated, and up-to-date set of resources to unlock the path to the desired outcome.
The same is the case with education. For students who aim to learn and grow enough to break societal barriers and create extraordinary records, it is required for them to have resources that can take them beyond and help them outperform the normal. But is it possible for students who study in a rural government school in a tier III city like Bhagalpur in Bihar? Sounds difficult right?
But this became a possibility recently when in January 2023, Prayatna NGO and LIC HFL partnered with us to implement iPrep Digital Class– our smart class solution in 25 rural government schools of Bhagalpur, Bihar to enhance their access to education.
Reach of Implementation
Schools Reached: 25
Location: Bhagalpur, Bihar
Students Impacted: More than 2000
Teachers Impacted: More than 100
With the smart class setups installed in these schools, students and teachers saw a significant positive change in their classroom sessions. It made teaching much easier for the teachers especially when it came to complex topics and students could now understand and grasp concepts better.
The iPrep Digital Classes that we delivered here were preloaded with digital learning content for classes 1st to 10th in Hindi for offline usage and in English too that can be accessed when the smart class setups are connected to the internet. The content was in accordance with the curriculum of the Bihar board of education.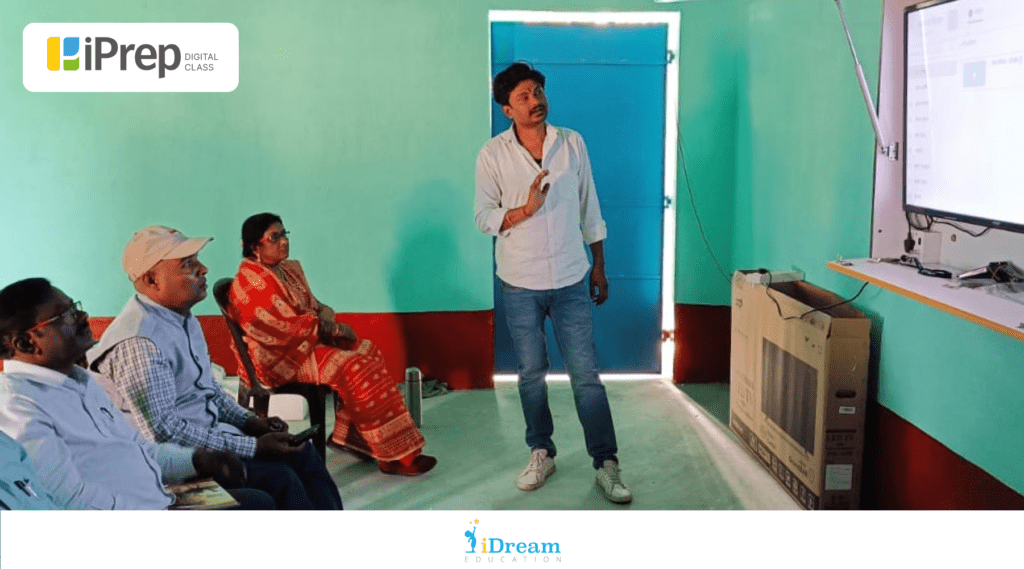 With the wide collection of enjoyable teaching and learning resources present in the iPrep Digital Class, it was clear that these schools were going to go way beyond what they could've reached with the limited and outdated resources they had in terms of teaching and learning outcomes.
The acceptance both the teachers and students showed towards our smart class solution- the iPrep Digital Class was phenomenal and inspiring. In the initial few days, the schools crossed 100 hours of usage which was great considering at that time, exams were just around the corner. Altogether, that's how we enhanced access to education in these rural government schools of Bhagalpur, Bihar.
Implementations like these help us with the motivation it takes to work tirelessly toward our vision of "Facilitating Universal Access To Learning and Growth for All Learners'.
If in case you would like to know more about our digital learning solutions, visit our website, www.idreameducation.org   or write to us at share@idreameducation.org
---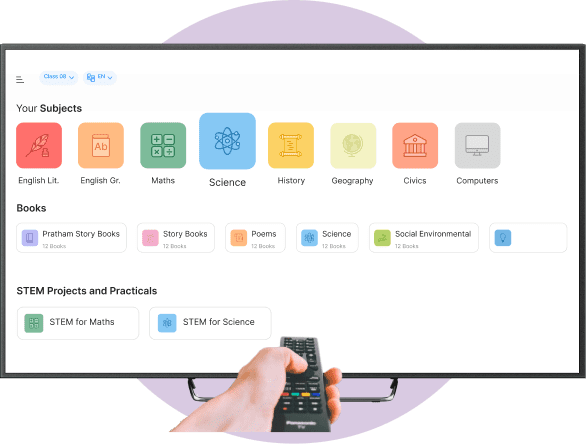 iPrep Digital Class
iPrep Digital Class is an easy to use, new age Smart Classroom solution to empower 21st century schools and teachers with best of Digital Content & Resources with Integrated Reporting & Monitoring Dashboard.
Know More

→