Enhancing Education in Kashmir: Digital Library with Tablets in 10 Army Goodwill Schools
Education has been a challenge in Kashmir for various reasons, such as internet outages, extreme weather conditions, and unprecedented shutdowns. In response to this situation, the Indian army has committed itself to develop and educate the students in Kashmir. For this, they have set up several Army Goodwill Schools in remote and difficult-to-access areas. The army has also provided additional training and resources to teachers to help them deliver a high-quality education to students, including computer labs, science labs, and more. However, there were challenges in driving regular usage of available resources due to factors such as the complexity of hardware equipment and the full-time dependence on electricity. To overcome these challenges, the army reached out to us to integrate an easy-to-use, manage, and set-up solution that can increase student engagement, fits into the natural psychology of teachers, and eliminates challenges such as the internet, electricity, or space.
As part of this collaboration, 128 classrooms were digitized with a 10 digital library with 20 tablets each in the schools, and more than 200 iPrep tablets were provided to teachers across 10 schools.
Reach of iPrep in Army Goodwill Schools
State: Jammu and Kashmir
Regions Covered: Aishmuqam, Behibag, Boniyar, Budkot, Chandigam, Hajinar, Krusan, Sopore, Wayne, Wuzur
Solution: iPrep Digital Library with Tablets
Number of students impacted: 5,000 +
Number of Teachers impacted: 200 +
Each tablet was given preloaded content on SD cards and aligned to J&K Board in both Hindi and English Medium for all classes 1st to 12th.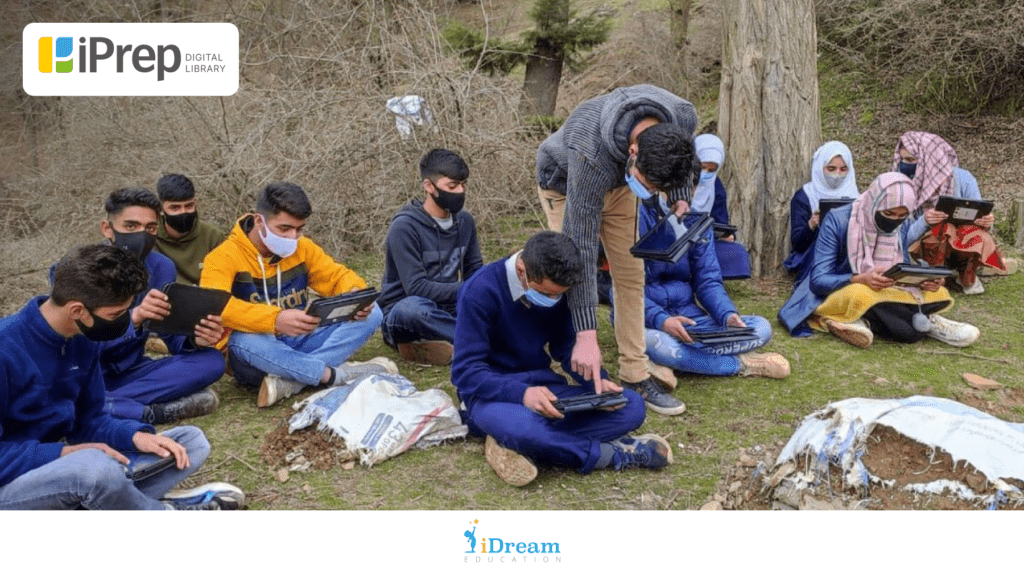 However, just after implementation, a lockdown happened, and when students returned to school, the school was turned into a quarantine centre. On the other hand, students and teachers were still inspired to learn and teach through digital content but struggled to find a space to study. This was when teachers took out students, charged tablets from the digital library, and continued teaching under the shade of a tree on a mountain. All this was possible because of the availability of charged devices and preloaded offline digital content on each educational tablet.
It is uplifting to witness teachers and students who are motivated to teach and learn beyond tough situations.
If in case you would like to know more about our digital learning solutions, visit our website, www.idreameducation.org or write to us at share@idreameducation.org
---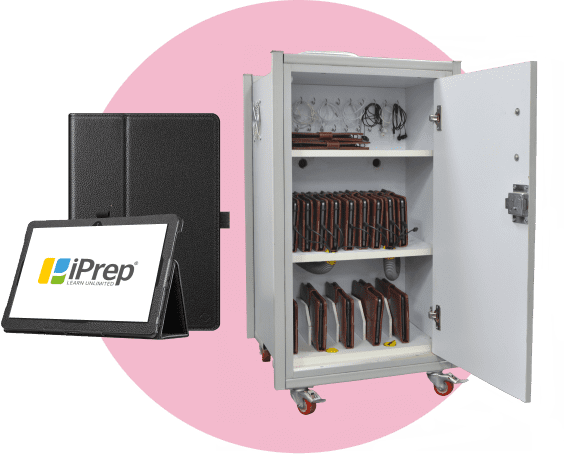 iPrep Digital Library
iPrep Digital Library is an easy to use and maintain Smart ICT Lab on Tablets/Notebooks with a charging rack, preloaded Digital Content & Integrated Reporting for personalized learning in Schools.
Know More

→