iPrep Digital Class as Projector Based Smart Class in Army Goodwill School, Kashmir
Join us as we share how the integration of Projector Based Smart Class in Army schools of Kashmir is enhancing the learning experience of students and preparing them for a brighter future.
The education system in Kashmir has been grounded with many challenges for years, like unprecedented shutdowns, regular internet outages and more. However, the COVID-19 pandemic further accelerated the issues and highlighted the need to adopt digital teaching solutions to empower teachers and students to Learn Unlimited in Classrooms. 
From our discussion with teachers and principals of schools in Kashmir, we found out that teachers in Kashmir find it hard to teach through technological solutions like time to start, finding relevant content and more. Therefore, we outlined that lack of familiarity with technology is the prime factor leading to teachers' resistance to digital teaching solutions. 
To address this issue, the school digitized 128 classrooms with iPrep Digital Class using existing hardware. They simplified the usage of iPrep by setting up smart classes through projectors and screens and by setting up a local server in each school.
Reach of Projector Based Smart Class
State: Jammu and Kashmir
Regions Covered: Aishmuqam, Behibag, Boniyar, Budkot, Chandigam, Hajinar, Krusan, Sopore, Wayne, Wuzur
Solution: iPrep Digital Class
Number of students impacted: 5,000 +
Number of Teachers impacted: 200 +
The efforts to digitize classrooms have yielded positive results. After schools reopened following the pandemic, teachers and students had already gotten used to using iPrep on mobile and tablets. As a result, teachers seamlessly incorporated digital content into their lesson plans, enhancing their teaching style. Combining traditional teaching methods with digital content provides students with a more engaging and interactive learning experience.
Digital teaching solutions can potentially transform education, and by addressing the challenges teachers face, we can make education more accessible and effective. The effort to digitize classrooms in Kashmir is an excellent example of how technology can be leveraged to improve education, and it should inspire others to take similar initiatives.
If in case you would like to know more about our digital learning solutions, visit our website, www.idreameducation.org or write to us at share@idreameducation.org
---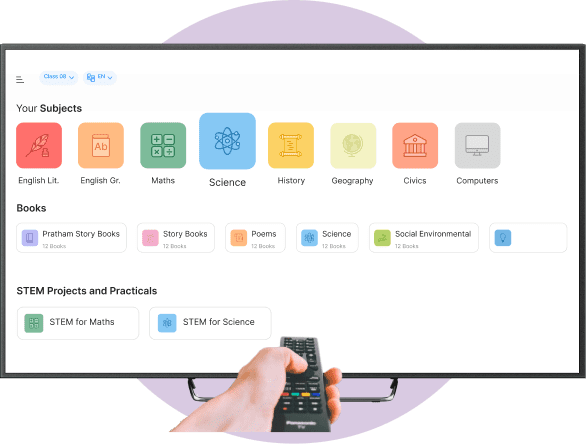 iPrep Digital Class
iPrep Digital Class is an easy to use, new age Smart Classroom solution to empower 21st century schools and teachers with best of Digital Content & Resources with Integrated Reporting & Monitoring Dashboard.
Know More

→