iPrep Digital Library Lent A Hand To Teachers In A School Of Gurgaon
Let us now take you through the time when we implemented iPrep Digital Library in Gurgaon at a School by Sankalp Welfare Society.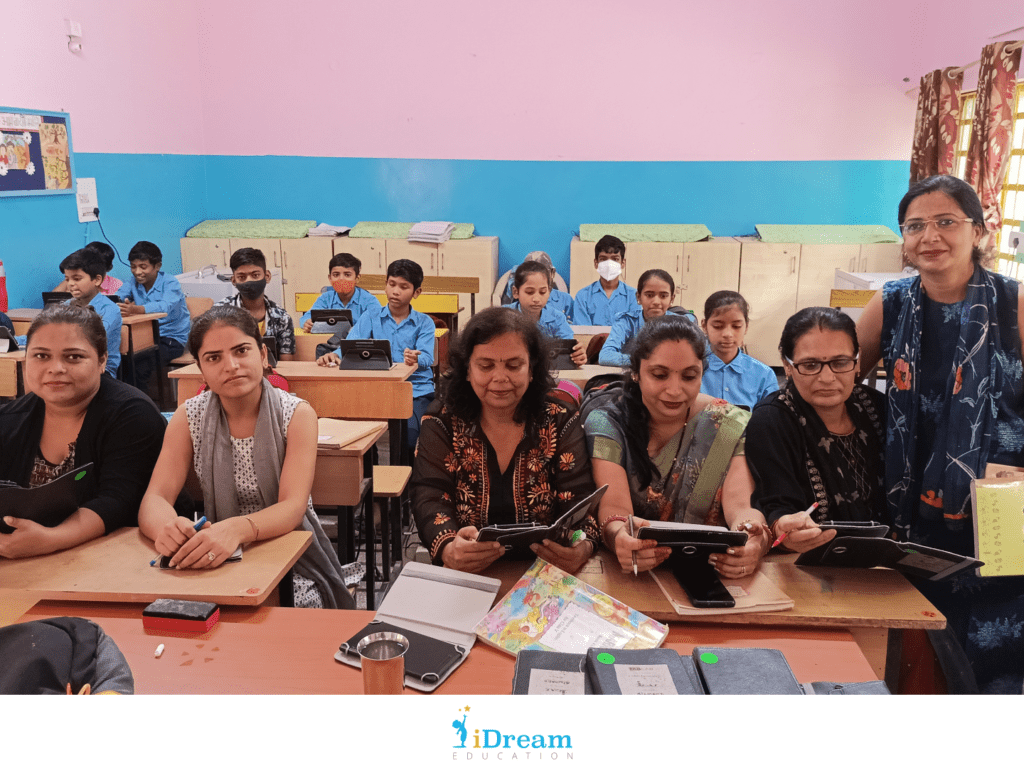 When the discussion is about the job of Teachers, needless to say, it comes with various challenges. It brings in huge loads of work, back-to-back classes to take, stress, the responsibility of hundreds of kids, etc… All that while being directly responsible if students are still not able to understand your teaching. f they have learning gaps, or if they aren't performing well academically. And how can we forget to deal with extremely mischievous kids on a daily basis?
The Sankalp Welfare Society in Gurgaon saw the teachers of their school to be facing the same kind of struggles. They thought of getting those teachers a helping hand. To make that happen, they partnered with us to implement two iPrep Digital Libraries at their Gurgaon-based school in 2019. These are smart ICT Labs based on Tablets.
The 38 tablets in these two trolleys were preloaded with enjoyable learning and growth content for classes 1st to 5th. The content present was is both Hindi and English with complete alignment with the Harayana Educational Board's Curriculum.
It was delightful to see the teachers there finding multiple ways by which they can make their classes more engaging and joyful. All that is through the use of tablets present in the iPrep Digital Library. You can also see a reflection of its effectiveness in the appreciation letter they sent us. They wrote it after making the best use of the iPrep Digital Library for a significant amount of time.
Altogether, we are proud to be a part of such a powerful implementation. Further, we hope to reach as many such schools as possible with our digital library in Gurgaon, Haryana, and all other states of the country. We aim to one day, no learner has to be without access to effective and engaging digital learning resources.
If in case you would like to know more about our digital learning solutions, visit our website, www.idreameducation.org   or write to us at share@idreameducation.org
---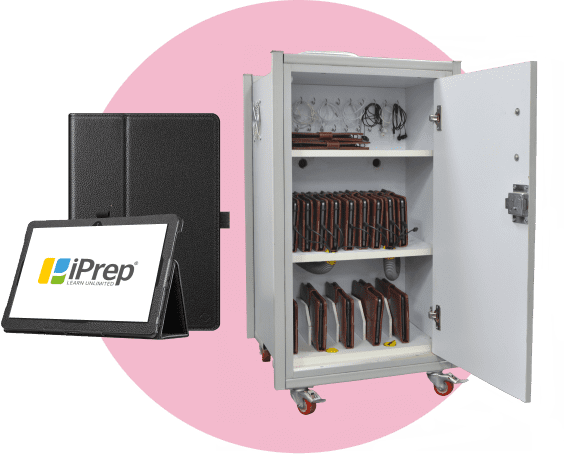 iPrep Digital Library
iPrep Digital Library is an easy to use and maintain Smart ICT Lab on Tablets/Notebooks with a charging rack, preloaded Digital Content & Integrated Reporting for personalized learning in Schools.
Know More

→