AICTE Collaborates with EdTech Companies in India For National Educational Alliance for Technology (NEAT) 3.0
In a significant step towards enhancing the educational landscape in India, the All India Council for Technical Education (AICTE) has signed a Memorandum of Understanding (MoU) with Education Technology companies in the country to establish the National Educational Alliance for Technology (NEAT) 3.0. This strategic alliance aims to deliver quality education by fostering learner-centric digital initiatives and leveraging Artificial Intelligence (AI) to personalize and customize the learning experience based on individual student needs and preferences.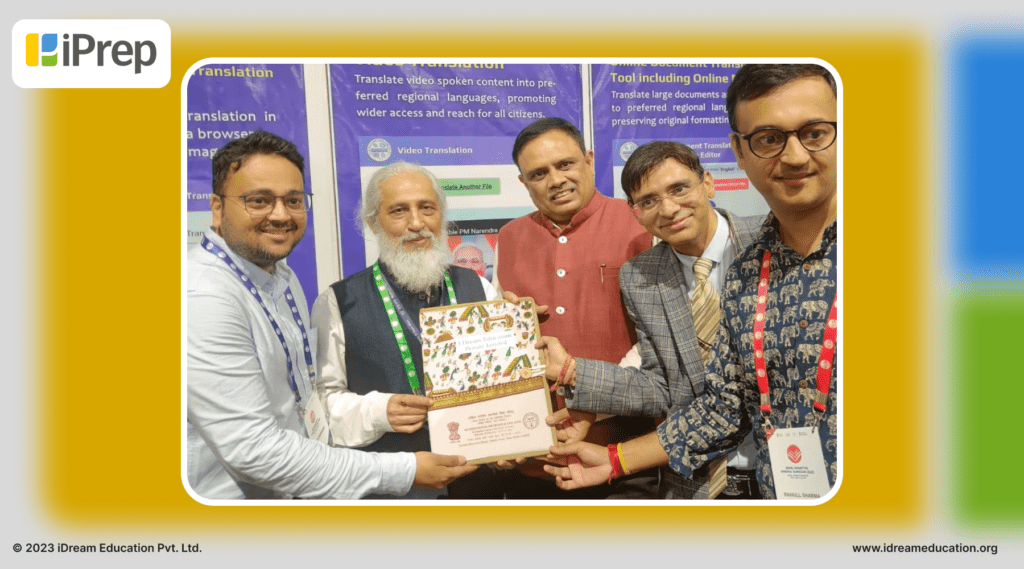 NEAT to Empower Students to Learn to their Full Potential
NEAT is the initiative by the Ministry of Education (MoE) to establish a national alliance with EdTech companies through a Public-Private Partnership (PPP) model.
The primary objective is to verify, aggregate, and deliver cutting-edge EdTech solutions directly to students, providing them with diverse learning content tailored to their unique needs. By doing so, NEAT 3.0 aims to enhance overall learning outcomes, promote skill development, and empower students to learn to their full potential. Furthermore, NEAT 3.0 focuses on promoting courses available in Indian languages and those that delve into Indian traditional, cultural, and knowledge domains.
iPrep PAL is now Listed on NEAT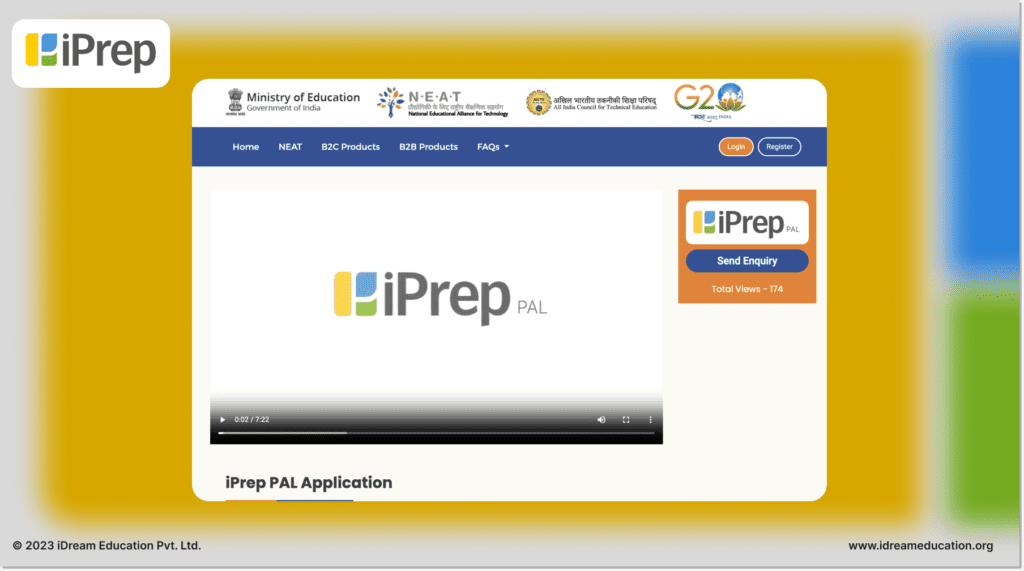 iDream Education is happy to share that we have listed iPrep PAL, a personalized and adaptive learning solution on NEAT. This innovative platform offers diagnostic tests for all chapters followed by a personalized learning path for every student based on their current learning levels. This approach combines practice questions with constructive feedback and supplementary video content, guiding students to bridge any gaps in their previous learning experiences and achieve mastery in every subject. This initiative is crucial at this juncture as it has the potential to effectively address historical learning gaps. The inclusion of iPrep on NEAT is a significant milestone, as it empowers both public and private educational institutions, as well as non-profit organizations, to employ PAL to enhance students' grade-level competencies in schools.
The signing of the MoU between AICTE and the EdTech companies marks the beginning of an exciting journey toward transforming the future of education in India. Through this collaborative effort, NEAT 3.0 aims to pave the way for a more inclusive, dynamic, and digitally-driven education ecosystem.
If in case you would like to know more about our digital learning solutions, visit our website, www.idreameducation.org, or write to us at [email protected]
---