A Determined Teenager Overcomes Her Learning Gaps with Personalised Learning Solution to Secure Top Ranking in Grade 10
Discover how Shreya conquered her learning gaps with a personalized learning solution, and find inspiration to secure your own top ranking in Grade 10. Let's embark on this journey together!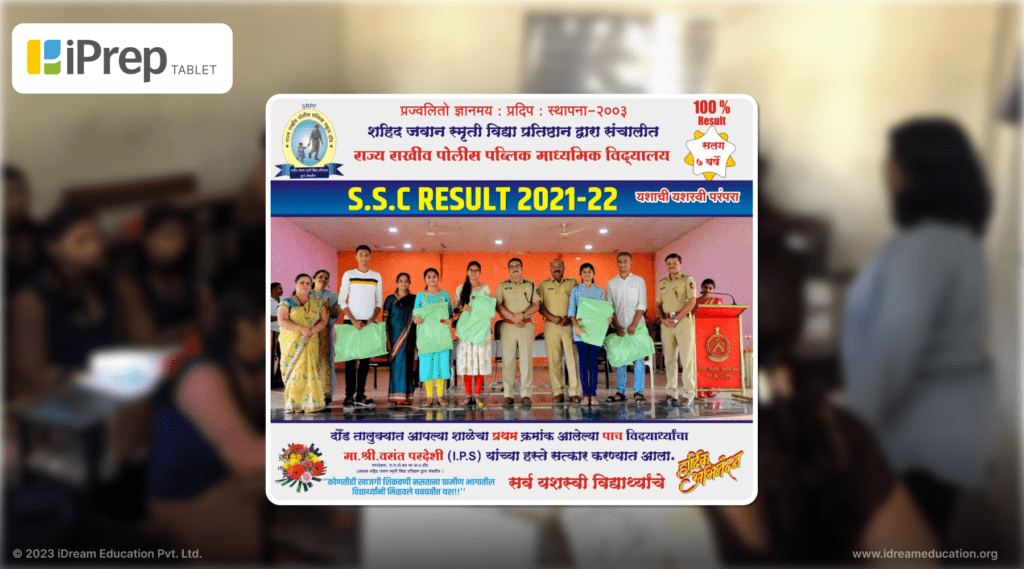 Shreya Namdev, a Class 10th student from the small town of Daund Tehsil in Pune, Maharashtra, embarked on a journey of determination and self-improvement through personalized learning. Despite facing societal norms and a challenging two-year gap from school due to the Covid-19 pandemic, Shreya's determination to learn led her to not only bridge the learning gap but also achieve the remarkable feat of topping her class in the Pune District.
Challenges Faced During the Covid-19 Pandemic
Shreya is from an orthodox family with traditional beliefs that did not prioritize girls' education. Despite these challenges, she attended school regularly. However, when the Covid-19 pandemic struck, Shreya's world changed. The lockdown compelled her to engage more in household chores, disrupting her academic journey all over again.
Determination Amidst Adversity
Refusing to let the pandemic obstruct her educational journey, Shreya turned to digital resources. She started watching YouTube videos on her father's phone, to supplement her learning. Despite the limited resources, she exhibited immense determination and commitment to continue her education, even though maintaining continuity and alignment with her school curriculum proved to be a significant challenge.
School Resumed
When schools resumed, Shreya managed to convince her parents to allow her to go back to school again. However, the learning difficulties experienced by Shreya and her fellow students posed a new set of challenges for the school. Virtually all students were grappling with learning gaps. Acknowledging these learning gaps, the principal of Rajya Rakhiv Police Public Madhyamik School, and collaborated with the CIPLA Foundation. Together, they introduced personalized learning solutions, iPrep Tablet for students in classes 9th and 10th to bridge the learning gap as students were to appear for their Board Exams.
Transition to Digital Education with Personalised Learning Solution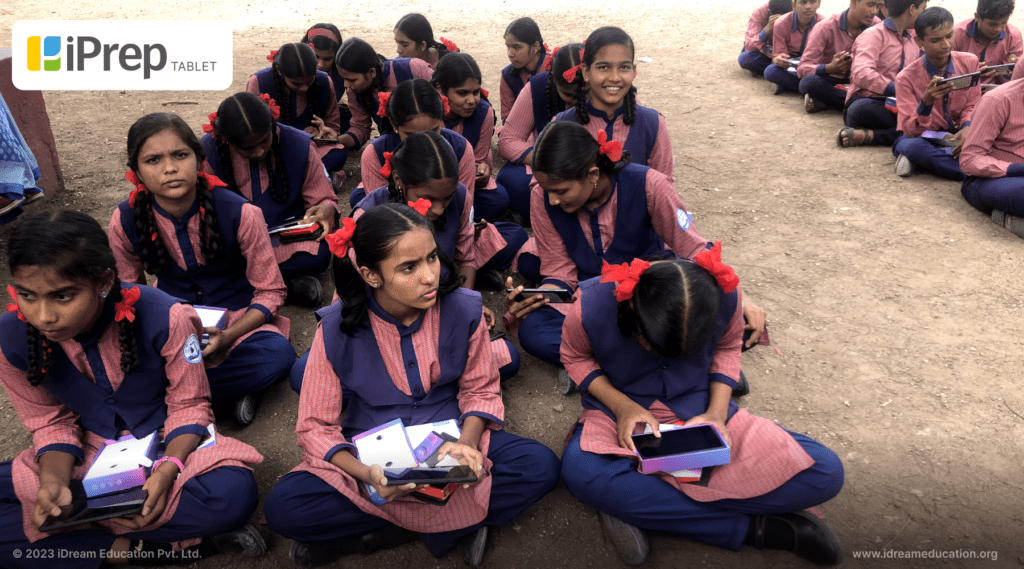 Personalised learning solution created a self-directed learning environment that allowed students to interact with course materials at their convenience and from any location. Shreya also received her personalized learning device, but by this point, she was in the 10th grade. Her grasp of the 9th-grade curriculum was limited as she had primarily studied it independently during the lockdown, with minimal guidance from her teachers. However, her learning tablet had now evolved into her digital textbook, bite-size video lessons, and topic-wise practice, and she even took it home to catch up on the 9th-grade syllabus that had been missed during the lockdown.
Shreya used personalised learning for her Prep
She utilized animated lessons to enhance her comprehension of textbook topics and assessed her knowledge through practice exercises. Using the tablet's reporting feature, she monitored her progress and identified areas where she needed to make improvements on her personalised learning solution.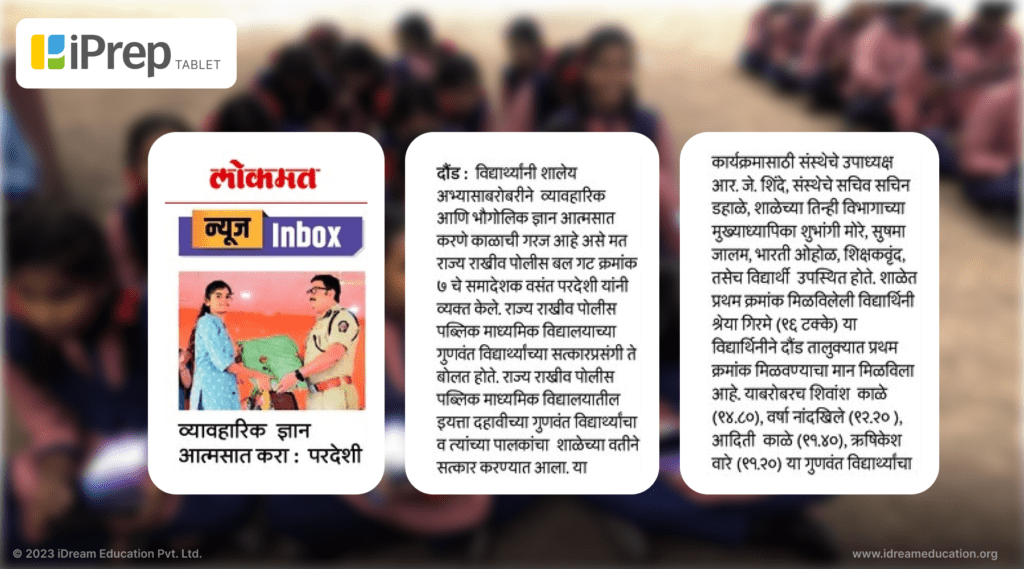 With her diligent preparation, she entered the examination hall with a newfound sense of confidence. The days flew by, and when the results were finally unveiled, she had not only passed but had also secured the top position in Class 10th in the Pune District.
Triumph and Inspiration
Her parents, once hesitant about her education, were overjoyed by her success. Teachers praised her for her quest for knowledge and dedication to learning.
Shreya Namdev's learning with personalized learning solution serves as an inspiring testament to the power of determination and access to personalised learning content and devices with students. Her journey inspires not only her family but also all those who believe in the power of education and determination. Shreya's story exemplifies the potential for excellence within every determined learner, regardless of their circumstances.
Role of Foundation in Shreya's Journey
The CIPLA Foundation has undeniably played a pivotal role in enabling personalised learning solution for Shreya and other students in the school who marked academic achievement. This underscores the immense impact that Foundations, NGOs, and other ecosystem partners can have in shaping the lives of students, fostering a conducive environment for learning, and nurturing the potential for growth. By continuing to collaborate and invest in education, these stakeholders ensure that countless more Shreya can reach their full potential and contribute to a brighter, more prosperous future for all.
If in case you would like to know about our digital learning solutions, visit our website, www.idreameducation.org  or write to us at share@idreameducation.org
---