Partnerships For CSR Projects with EdTech Companies
Explore how Partnerships For CSR Projects with EdTech Companies can enhance digital education offerings and resources.
In a rapidly evolving societal landscape, attitudes and expectations surrounding the role of corporations are undergoing a profound transformation. The awareness of the environmental, economic, and social consequences of business operations has been increasing. That has sparked a significant shift in how various stakeholders perceive and scrutinize corporate entities. As a result, governments are increasingly prioritizing social concerns. They are actively working towards addressing the complex interplay between business, the environment, and humanity's well-being. This gave rise to Partnerships For CSR Projects.
Role of Partnerships For CSR Projects in Society
Partnerships for CSR Projects play a pivotal role in society by generating economic prosperity. It also shoulders social responsibilities through Corporate Social Responsibility (CSR) initiatives. Overall it contributes to sustainable development and positive social impact. These efforts showcase the broader role of businesses in fostering a more equitable and responsible society.
Working Towards Equitable and Responsible Society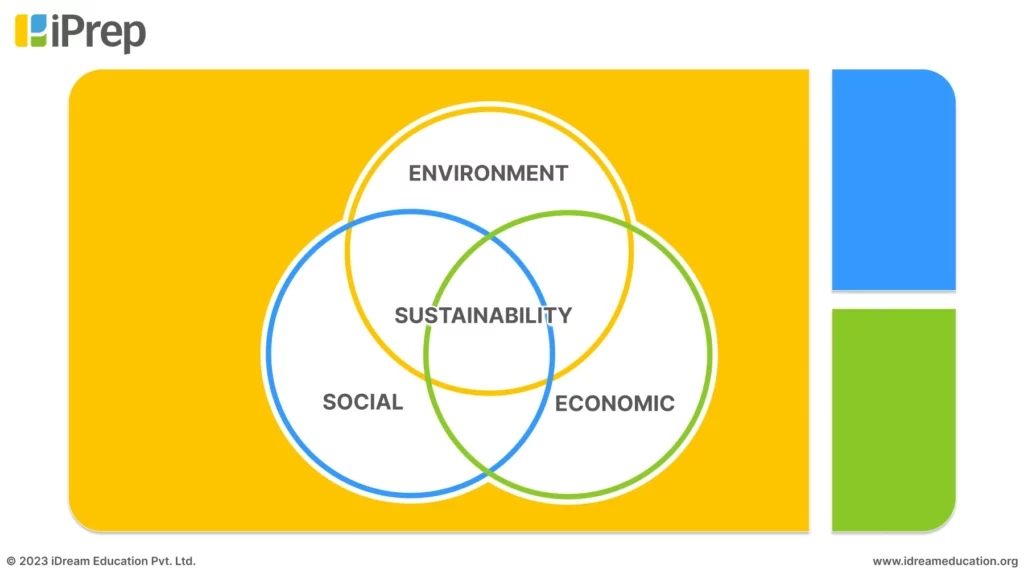 While working towards creating equity and a responsible society, the spotlight has turned towards areas with the potential to create a lasting impact. In that case, none seems more promising than education. Enabling learning and growth for those who are often left behind because of limited resources, pandemics, natural calamities, and more presents a powerful CSR strategy. This seamlessly encompasses the three pillars of corporate social responsibility: Environment, Economic, and Social.
Partnerships For CSR Projects with EdTech Companies Make Business Do Better for Everyone
Partnerships For CSR Projects with EdTech companies have emerged as an inspiring beacon of commitment. They not only unlock the door to education for last-standing learners but also foster a deeper connection between corporate giants and the very societies they serve. CSR initiatives are a testament to the transformative potential of education and the corporate world's evolving role as a catalyst for positive change in our global community.
Collaborate with EdTech Companies for your CSR Projects to enhance digital education offerings and resources
Education technologies are designed to empower individuals and communities to thrive. It enables the opportunity to touch hearts and make a lasting impact through innovative Corporate Social Responsibility initiatives, demonstrating that your business is not just about profit, but about the betterment of everyone's future. Together, we can create an India where progress is synonymous with making a difference.
Establish iPrep Digital Library, also known as smart ICT labs within schools. These labs facilitate personalized and high-quality digital learning. These offer rich curriculum-aligned content to students in a personalized and non-judgmental environment, allowing them to progress at their own pace. Each Digital Library can comprise multiple Tablets preloaded with Digital Content, serving many students in a structured manner.
Complement the Ministry of Education's ICT initiative, which prominently features smart classrooms
Implement the iPrep Digital Class, also known as the smart classroom solution, to empower 21st-century school teachers. It comes with rich curriculum-aligned digital content for effective digital teaching. This solution includes an Integrated Reporting and Monitoring Dashboard. One smart classroom can cater to teachers across various subjects and grade levels.
Align your impact initiatives with the state government's vision of Personalized and Adaptive Learning
Facilitate personalized and adaptive learning experiences for students through iPrep Pal. This is endorsed by the All India Council for Technical Education (AICTE) in collaboration with NEAT 2.0 through a Public-Private Partnership (PPP) model. It offers diagnostic tests for all chapters. These tests are followed by a personalized learning path for each student based on their current proficiency levels. The comprehensive approach combines Practice Questions with constructive feedback and remedial video content, guiding students to address historical learning gaps and achieve grade-level learning outcomes in a supportive manner.
Align your CSR initiative with Tablet Yojna/Schemes by the State Government
The iPrep Tablets help to bridge the digital divide and improve the quality of education in India. The tablets are personal learning devices preloaded with rich digital content from classes 1st to 12th, all subjects with teacher connect, integrated reporting, and auto syncing to cloud-based monitoring dashboards.
Collaborating with EdTech companies presents a dynamic opportunity to elevate digital education offerings and resources in alignment with your own CSR/impact initiative and with the government's scheme launched to improve education across Bharat.
Highlighting Impactful Corporate Collaboration
Cipla Foundation's Collaboration with iDream Education to Enhance Digital Education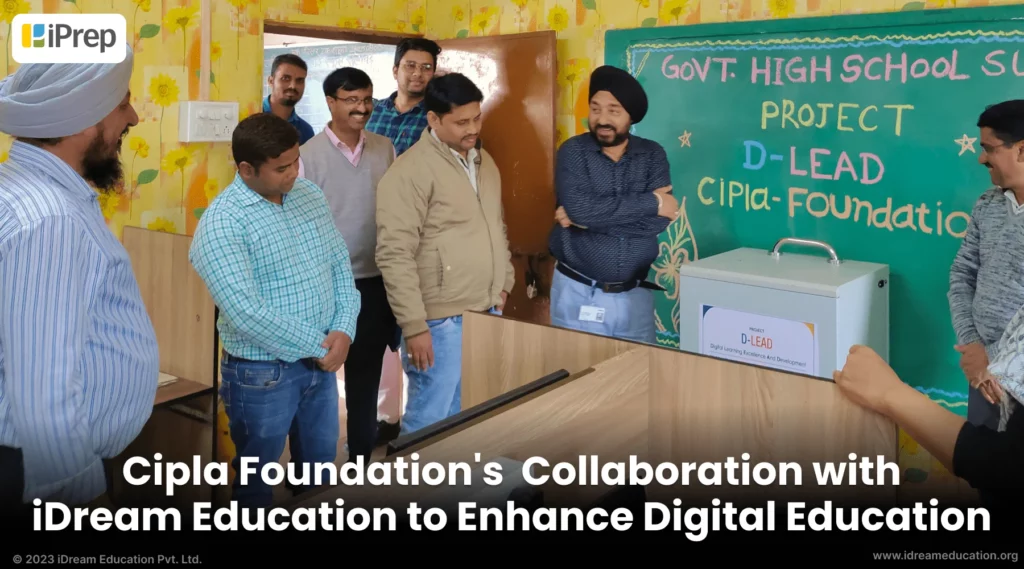 In 2021, the Cipla Foundation collaborated with iDream Education to bridge COVID-19-induced learning gaps in rural areas. This collaborative effort spanned across 55 schools located in Maharashtra, Karnataka, and Madhya Pradesh.
Under this initiative, iPrep tablets were distributed, each equipped with an SD Card preloaded with curriculum-aligned digital content available in Marathi, Kannada, Hindi, and English mediums.
Moreover, special attention was given to students in grade 10, ensuring they had access to content from the previous academic year (grade 9) to bridge learning gaps promptly. This enabled personalized learning devices to more than 6000, helping them access educational content anytime and anywhere, without needing an internet connection.
Further, the availability of a diverse range of content categories catered to various learning needs and styles. At the same time, teachers were equipped with a comprehensive reporting dashboard to monitor and track students' learning progress effectively.
Shreya Namdev, studying at Rajya Rakhiv Police Public Madhyamik School, Pune, Maharashtra, is among the students who topped Class 10 within the Pune District.
Samsung Collaboration with iDream Education to Enhance Digital Education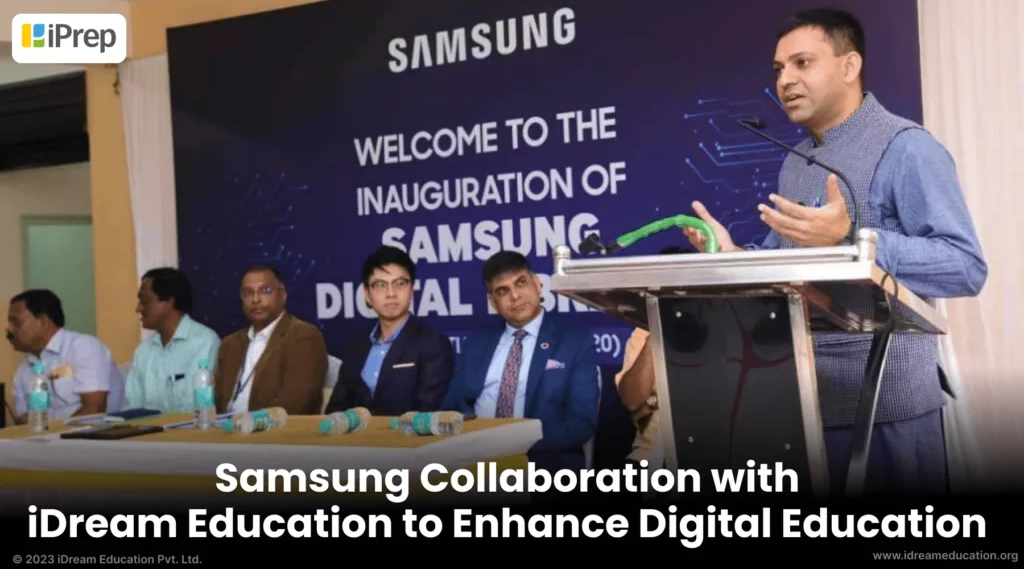 In 2021, Samsung collaborated with iDream Education to introduce tablet-based education in 292 schools located in Karnataka. This collaborative effort aimed to personalize the learning experience for over 15,000 students by implementing the iPrep Digital Library, consisting of 20 tablets per school, commonly known as the smart ICT Lab.
The educational content is tailored for students in grades K-12. It is aligned with the Karnataka Board of Education and is provided in Kannada Medium. This ensures a familiar learning environment for both students and teachers.
Beyond academic content, the students were also given access to interactive lessons and access to a digital book library. It also included life skills content, fostering the holistic growth of students.
This digital library facilitated the seamless integration of ICT labs into all schools and significantly reduced reliance on electricity and the Internet. It is thereby addressing the infrastructure challenges of many of them.
Teachers follow the Digital Library Timetable, utilizing personalized devices within the school's hall or lab to engage students with the digital content of different classes. This non-judgmental learning environment encouraged collaborative learning among students.
The introduction of digital learning in the local language proved instrumental in capturing the interest of migrant students residing near the Andhra border. It effectively addressed their language comprehension and learning speed concerns. These students now engage in revision activities through animated videos and syllabus books. They express their newfound access to tablets with gratitude. They stated, "Living in such an extremely remote location, we never imagined we could have access to tablets.
Partnerships For CSR Projects with EdTech Companies hold the promise of delivering engaging, joyful, and accessible learning experiences. This can empower students and teachers alike in our increasingly digital world.
iDream Education has been working with a vision to Facilitate Universal Access to Learning and Growth. Solutions offered by the company are designed to break the learning barriers and empower students to Learn Unlimited. We look forward to working together with the ecosystem partners to collectively reach and empower the students and teachers across every state in the country.
---