Everything You Wanted to Know About Allocation of Union Education Budget 2022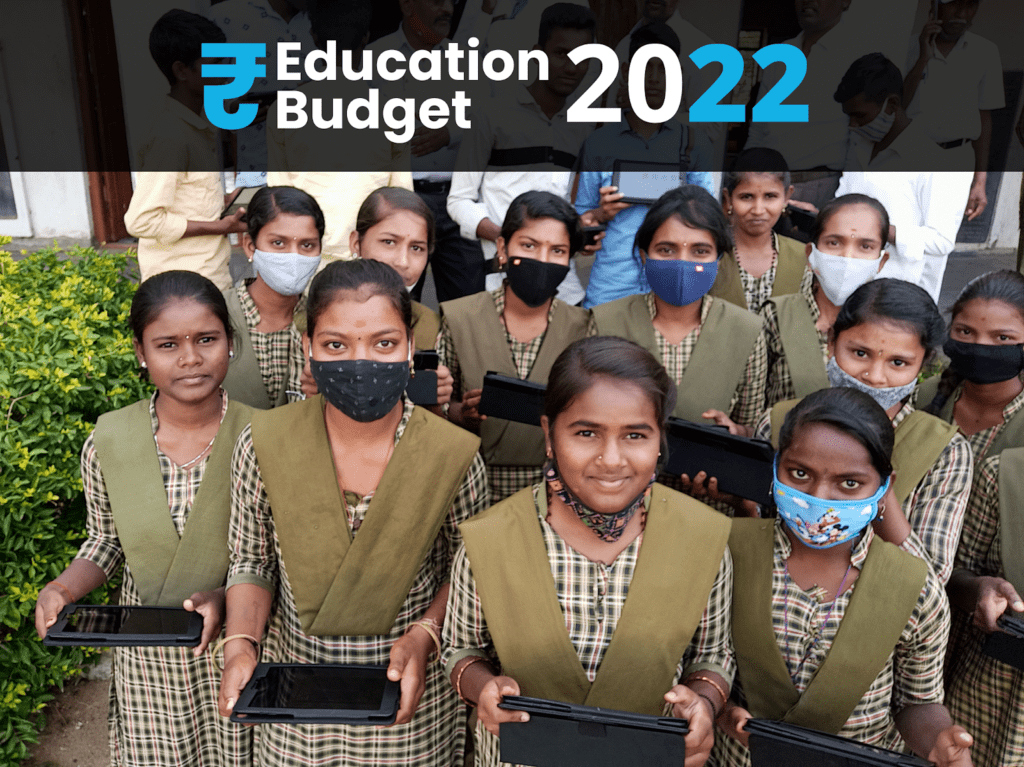 A dramatic change in education by COVID induced school lockdown
A natural way of teaching has changed dramatically in the past two years, fuelled by COVID induced school lockdown. While it led to a lot of uncertainty initially, we are seeing an emergence of a hybrid model of learning where physical or online teaching by the teachers will be supplemented by digital learning by the students at home.
However, to facilitate this transition successfully, all stakeholders will have to come together and collaborate seamlessly. This would require a strong intention and a lot of funds. Therefore, it has been encouraging to see an increase in the Union Education Budget 2022.
But is it enough? Let us see.
To cope with the learning loss that occurred due to the closures of schools, the budget has been increased by 11.86 % compared to the previous year. An amount of Rs. 1,04,278 Crore has been allocated to the overall Education Budget of 2022-23.
It is expected that the rise of Rs 11,054 Crore is expected to create opportunities that may lead to change in the development of digital universities, digital education, skill development of programmers, and many more such empowering developments.

Let us look at it in more detail:
25% increase in National Education Mission to increase Gross Enrolment Ratio
National Education Mission is an umbrella for education schemes like Saakshar Bharat, Sarva Shiksha Abhiyan and Rashtriya Madhyamika Shiksha Abhiyan. Through this, the government aims to fill the learning gap by revamping the educational system into a digital infrastructure. Increased education budget for National Education Mission will lead to:
Improvement of universal access to school education at all levels
Becoming focused on promoting content in regional languages
Simplifying school infrastructures by adding digital resources
20.40% increase in the Samagra Shiksha initiative from 2021 to enhance the overall educational infrastructure
The objective of the Samagra Shiksha initiative is to establish quality education and improve learning outcomes for students. Increased education budget for Samagra Shiksha initiative will lead to:
Addition in Operation Digital Board, Technological Integration through Smart Classroom and improving ICT infrastructure
Contribution to DIKSHA, which is a digital portal used for upgrading the skills of the teacher
Consequently, increased inclusion of students will fulfil its commitment to 'Sabko Shiksha Achhi Shiksha'.
Increase of 12-200 TV channels in PM e-Vidya scheme
PM e-Vidya scheme is a one-class and TV channel program that will impart education in regional language to students of classes 1-12. The increase will contribute to every child's education without any discrimination.
An amount of Rs. 600 Crore allocated to the Accelerating State Education Program to Improve Results (ASPIRE)
The budget for ASPIRE was approved by parliament in 2021 December. Through ASPIRE, the Indian government aims to improve the quality of education via its flagship program, Samagra Shiksha. The program targets five particular states: Jharkhand, Gujarat, Assam, Tamil Nadu, and Uttarakhand. With this, the focus is on improving educational outcomes by emphasising on:
Transforming government schools into standard schools by adding essential learning resources
Establishing student-centred interventions like learning tablets to boost learning
Strengthening the core elements of state education to target overall improvements
Also, mitigating the impact of COVID-19 on students' learning by improving digital learning and teaching capability across schools
Increase of 13.40 % Strengthening Teaching-Learning and Results for States (STARS) from 2021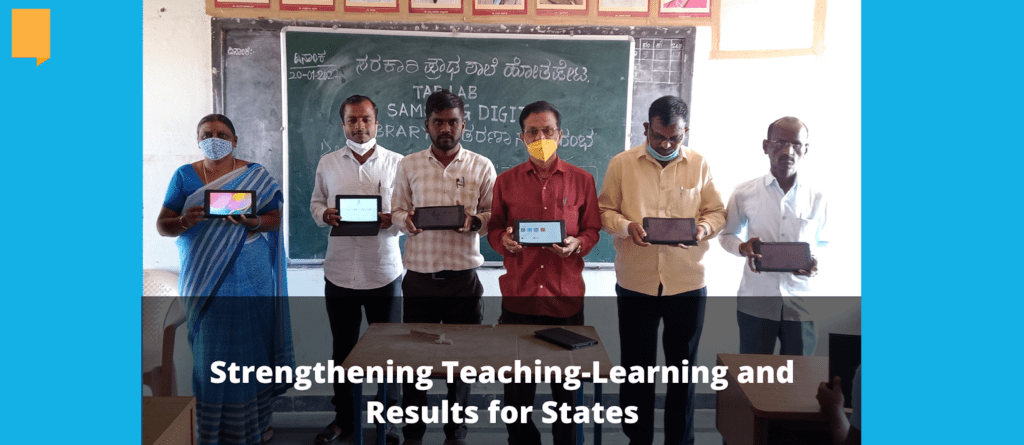 On 14 Oct. 2020, Cabinet approved Rs. 5718 crore for STARS Project with the financial support of the World Bank amounting to the US $ 500 million (approximately Rs. 3700 crores) to improve the governance and quality of school education.
The motive is to introduce new interventions like a learning assessment system, deploying ICT-enabled approaches in education, vocational education, teacher development, etc.
Through the STARS project, the Ministry of Education aims to improve the overall monitoring and measurement activities in the Indian school. The full form of the STARS project itself reflects the impact, the initiative would result in, that is Strengthening Teaching-Learning and Results for States and the six target states are Himachal Pradesh, Rajasthan, Maharashtra, Madhya Pradesh, Kerala, and Odisha. The existing structure of the STARS project will be drawn under Samagra Shiksha with the Department of School Education and Literacy.
Thus, to enhance digital infrastructure, especially in rural India, Rs. 550 Crore is allocated to the STARS project in budgetary allocation for 2022.
Teacher Empowerment
It is one of the most exemplary steps that have been focused to build a competitive mechanism in classroom teaching sessions. The aim is to equip teachers with digital teaching tools to facilitate better learning outcomes.

Now, let's see the areas that are not covered but should have been focused on:
2 % increase in National Council Educational Research and Training;
The minimal increase in NCERT will impact the in-service training of teachers and the development of education kits & digital multimedia materials. However, considering the present scenario where the council has to make many additional changes in content, minimal budgetary allocation can impact the education quality and learning outcomes.
No amount is allocated to National Scheme for Incentive to Girl Child for Secondary Education
The National Scheme for Incentive to Girl Child for Secondary Education aims to promote girls' enrollment in the schools at the secondary stage that is in the age group of 14-18, particularly girls who have passed Class VIII.
However, no allocation to the scheme is the biggest limitation of the budget plan.
After the pandemic, a survey of 3,176 households by People Archive of Rural India was conducted to understand the impact of the pandemic on the lives of school-going children, especially girls. The survey results indicated that 71 % of girls are responsible for doing household chores. Only 26 % of girls had access to phones, as opposed to 37 % of boys. The girl child was expected to contribute to household duties more than the boys. Thus, this gender disparity led to more girls dropping out of school, mainly because social norms devalue their Education.
Supporting girl education would have been a significant step to cope with the economic impact of COVID-19, where most low-income families are unable to afford girls' Education because of a belief that girls may need to help or work for household chores.
Decrease of 49.2% from 2021 in Teachers Training and Adult Education
An amount of Rs 127 Crore was allocated to Teachers Training and Adult Education, which is less because post-pandemic, it was difficult for educators to teach through digital content due to lack of tech expertise. The initiative aims to train teachers to integrate the skills required to teach adult students. However, the lack of training for educators can impact the quality of education, especially in the hybrid schooling model. Thus, teacher training could have been increased to enhance the current knowledge of educators as per changing pedagogical trends.
Thus, the Budget Allocation of 2022-2023 shows significantly increased contributions to schemes and initiatives that we hope will enable the transition to the emerging hybrid learning model. In the present era, where internet penetration is increasing exponentially, digital learning will be a significant step to a digitally empowered India.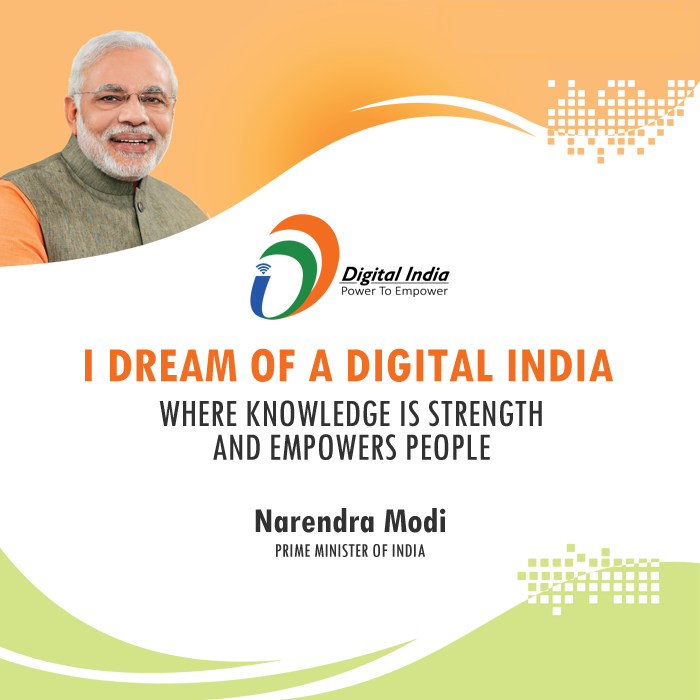 In Inspiration with the Vision of Digitial India by our Honourable Prime Minister
At iDream Education, we feel inspired by our honourable prime minister's vision and will continue to create products to transform the last mile learning. If you would like to connect with us and be a part of this journey, leave your comments below or write to us at share@idreameducation.org
Let's see change take shape & reach to last-mile learners!
For more information: Educational Tablets | TabLab | Smart Class (idreameducation.org)
---