Atmanirbhar Bharat Abhiyan
On 12th May, PM Shri Narendra Modi did his vastly popular 8 pm live address to the nation, where he shared his concern about the Corona crisis and how India is fighting against it. Among other things that he shared, his major emphasis was to strengthen the Indian Economy through a go local appeal where he has requested our countrymen to purchase and raise voice for locally made products (Vocal for Local) and help these businesses grow globally (Local se Global). PM went further saying that we have to make it "Aapada se Avsar", which means converting the current crisis into an opportunity.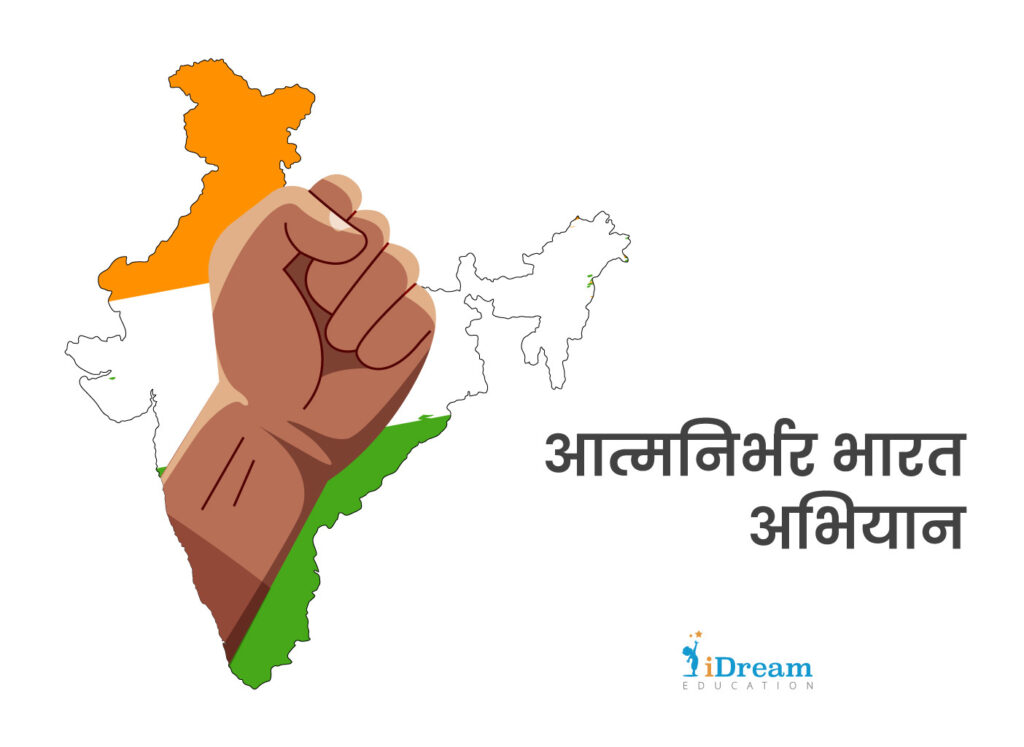 Check out our Educational Tablets, which do align with our PM's Vocal for Local and Aapda se Avsar thoughts.
And to give the revival thrust to the economy, he did announce the Atmanirbhar Bharat Abhiyan, which our Finance Minister further briefed on 13th May, and details will be coming regularly over this week. 

Here, we have broken down both of their addresses to the nation into bullet points to help you understand the scheme and its offerings and have also included our thoughts on the impact it will have on Indian business and economy.
PM Shri Narendra Modi's speech key highlights:
Referring to the crisis the world is witnessing right now, Modi did say there is only this way, "eshah pantha", that India must become self-reliant i.e. Atmanirbhar Bharat.
Modi did share an example that we are now making 2 Lakh PPEs and 2 Lakh N95 masks while we were importing these when corona did start in Feb-March. Which means we are capable of becoming the Atmanirbhar Bharat.
India, by self-reliance, doesn't mean self-centred. Its soul is based on "mata bhoomih putro aham prithviya", i.e. earth is our mother, and everyone here is her child. When India becomes self-reliant, the world moves ahead together.
There will be five pillars of self-reliant India, 1) Economy, which will not bring incremental change but will give a quantum jump. 2) Infrastructure, which will become the face of India 3) System, which will not base upon conventional "reeti-neeti" but will drive the dreams of 21st-century technology. 4) Demography. We are the largest democracy in the world; hence, our vibrant demography is our power. 5) Demand. In our economy, we have a huge network of demand and supply chains. For an "Atma Nirbhar Bharat," we must use this network at full capacity.
Modi announced a special economic package to make India self-reliant. This package, taken together with earlier announcements by the government during the COVID crisis and decisions taken by RBI, is to the tune of Rs 20 lakh crore, which is equivalent to almost 10 per cent of India's GDP.
A lot of international brands started their business locally and became global. Every Indian must be vocal about their local products as you made the khadi and India's handloom popular.
Corona is going to live longer with us, but we cannot let it control our lives. We need to fight the corona crisis and live our life hence lockdown 4 will follow new rules, which will be announced before 18th March.
Read the story of transformation of rural students of India- Episode 1
FM Mrs Nirmala Sitaraman Press Conference key highlights:

Taking it forward from the PM's speech, our Finance Minister said, essentially, this is to spur growth to build a very self-reliant India, and that is why we call it 'Atmnirbhar Bharat Abhiyaan.
Finance Minister announced that MSMEs would get collateral-free loans for MSME up to Rs 3 lakh crores with 4 years tenor. 100 per cent of the credit guarantee will be provided by the government to the banks and NBFCs on principal and interest.
Six moves have been taken which will bolster MSMEs and help them in their size and capacity expansion.
The scheme can be availed by the MSMEs till October 31, 2020 which will enable 45 lakh MSME units to resume business and safeguard jobs in the corona crisis.
Rs 20,000 crore liquidity will be earmarked by the government to benefit around 2 lakh stressed MSMEs.
Rs 4000 crore to CGTMSE, which in turn will extend partial credit guarantee support to the banks.
Further, under Atmanirbhar Bharat, the government will infuse Rs 50,000 in MSMEs for their expansion through Fund of Funds and will operate it further through a mother fund and few daughter funds.
Will encourage MSMEs to be on the list on the main board of Stock Exchanges.
MSME gets a revision, and the investment limit has been revised upwards. Additional criteria of turnover will also get a revision.
As per the new definition, MSMEs with investment and turnover less than Rs 1 crore and Rs 5 crore, respectively, will be categorised under Micro MSMEs. Small MSMEs will have an investment and turnover threshold of Rs 10 crore and Rs 50 crore, respectively, and the Medium MSMEs will have an investment and turnover limit of Rs 20 crore and Rs 100 crore, respectively.
Government to launch a Rs 30,000 crore Special Liquidity Scheme. Under this, the investment would be made in both primary and secondary market transactions in investments graded debt papers of NBFCs, HCFCs and MFIs.
The due date of all Income-Tax Return for the financial year 2019-20 will get an extension. From July 31, 2020, and October 31, 2020, to November 30, 2020.
Also read: Best learning app in Hindi
Our thought on the impact of Atma Nirbhar Abhiyan will have on the Indian economy and education:
In a diverse democracy like ours, government announcements and plans are analysed, praised and criticised at several levels left, right and center. But the end truth remains the same. In this time of crisis, the government is genuinely trying to re energize and revive the economy.

Keeping this in our mind, we must rely on the incontrovertible side of the resources available. Also, we should focus on the limitless positive possibilities and growth opportunities. 
iDream Education and our synergy with local empowerment
We at iDream Education are into digital education in local languages. Therefore local empowerment is a core part of our existence. We have been taking digital learning in local language to government schools across the country. Also, we recently launched the iPrep for anytime learning in any local language in India. 
We completely align with the vision of a self-reliant nation. We believe that access to the best of digital education for our rural students will ignite the next wave of local innovation and economic growth. Growth-oriented education shall become the foundation of a self-reliant India.
iPrep is our initiative to empower our students with life-shaping digital education. Know more about iPrep.

Meanwhile, we end with a message to our naughtly students who also need to be atmanirbhar now:)
---
Download Now – iPrep
Watch Now – Best learning videos for 1st to 12th class
Follow Our Social Media Channel
Facebook – https://www.facebook.com/idreameducation
Instagram – https://www.instagram.com/idreameducation/
---