The Fight for Education of Children with disability in India
Story of Shadaf fighting a battle to learn on his own through an iPrep tablet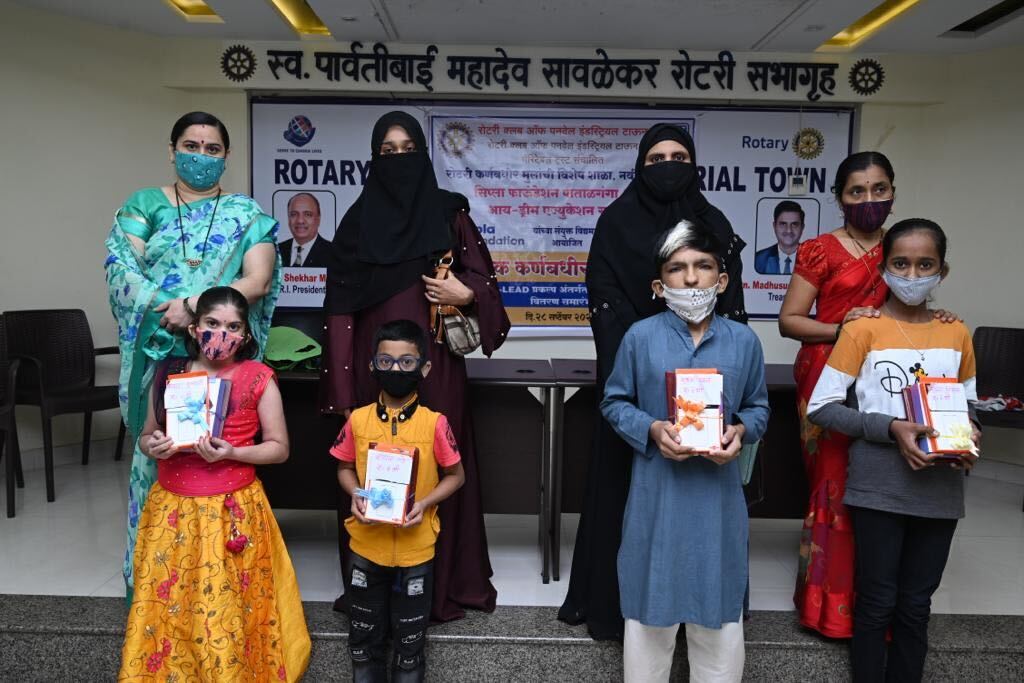 More than 20% of the poor population of the world is disabled. Children with disability in India rarely go beyond primary education because of a lack of resources in rural areas. This further alleviates issues like limited employment opportunities resulting in a lack of growth.
Filling the education gap for children with disability in India
The government and many foundations are making considerable efforts to include special children in mainstream education and have access to growth opportunities. Through the efforts of various foundations, Rotary School for Special Children in Panvel, Mumbai, has seen several infrastructural changes over the years, all designed to make life and learning easy for special students.
An outbreak of the pandemic affected the overall learning of children with disability in India. They had absolutely no support at home to continue their learning. Unfortunately, there isn't much online digital content that can suit their learning style. At this juncture, we got into a discussion with an NGO, to empower students with OFFLINE access to digital content to meet the specific learning needs of children on their personalized devices. As a result, to enable access to enjoyable and personalized learning content, we provided iPrep Tablets to all the students of Rotary School.
One student who amused us with his growth during the implementation iPrep Tablets was Shadaf. Let us walk you through his journey of learning on a tablet shared by his mother.
Never Give Up Attitude: Story of Shadaf
The growth of Shadaf, a six-year-old studying in class 2, is evidence of how he started enjoying on learning tablets in a non-judgemental environment.
"He is a curious learner who came out of his resentment in very little time with his strong willpower", said Shadaf's Mother.
His mother, trying to pull him out of resentment.
She says a lot of hard work is required to be put in to educate children experiencing hearing loss. I was stressed for years when Shadaf used to put his efforts into learning and be like every other kid but never succeeded. He just used to watch YouTube cartoon videos or TV to build an interactive relationships. This always bothered me because, being a mother, I wanted my child to grow and be a part of this world despite his disability. But, I couldn't ever force him to study because repeating everything becomes irritating. The learning tablets given in school were a blessing to my child where:
I saw him studying on his own through multiple digital content categories such as videos, assessments, and books.
Shadaf switched from mobile and TV videos, and now he sits with learning tablets for hours and continuously writes or draws as shown on the learning tablet.
He sees video lessons and tries to speak like the people in those video lessons.
He also asks me to make him understand a few stories and talk about them in his language.
With learning tablets, I saw a life in my child, life in his voice, life in his actions, and most of all, zeal to grow and stand up like every other kid in this world
-Shadaf's Mother
Now, let's know the views of teachers of the Rotary school
Teaching children with disability in India requires teachers to put unique efforts to keep students engaged, like developing an innovative approach to reading, storytelling, and many more such efforts. The teachers of Rotary School specified that digital learning material in the form of inspirational stories, video lessons, books, and conceptual videos are an attractive form of learning and have motivated our special students resulting in overall personality development. The students now have started coming to school regularly.
Opinion of teachers over Shadaf's growth:
He now tries to communicate and we noticed this when he played a video lesson and tried speaking in the first instance. 
Teachers also added that Shadaf's usage report showed 100 % engagement in lessons, experimental videos, and inspirational stories.
Consequently, Shadaf can now talk to some extent through students engaging content in learning tablets.
"We are fortunate that our children got a chance to live their calibre and explore their potential."
-Teachers of Rotary School
In last, we would summarise by stating that,
The lack of resources is one big obstruction to education and growth opportunities to children with disabilities. But, the selfless efforts of Shadaf's mother and teachers in Rotary are the biggest inspiration for the people across India not to let any child feel any less. Also, helping children with disabilities gave us a sense of belonginess and also motivated them to learn and grow.
"It feels fulfilling to bring a ray of hope to the gloomy lives of children"
If in case you would like to support children with disability in India, write to us at share@idreameducation.org. You can also leave your comments below, and we will be happy to get back to you. And if you have any similar story or a case study to share with us, please let us know. It would be wonderful to learn and continue to improve the experience of our students and teachers.

---