We Launched iDream Learning App to facilitate in-home digital education for students of 1st to 12th in English Medium and Local Languages
On 29th March, iDream Education launched the iDream Learning App which is now officially known as the iPrep Learning app. It is a mobile app specially designed for students to access enjoyable digital learning and growth content. These students can access the content in this app in English medium for CBSE and in their mother tongue for state boards from any Android / IOS / Or Even Windows mobile phone in their homes.
In the current lockdown times, a mobile app is the only possible way of ensuring that engagement and education continuously reach our children in an enjoyable manner. Therefore the company has decided to give a 7-day free trial for students to try and test the application.
On the launch, Puneet Goyal Director at iDream Education shared, " We have been working exclusively on ICT and digital education for schools for the past few years with a vision to empower and handhold our students and schools with digital learning for skills and growth.
Therefore as soon as the lockdown was enforced by the Coronavirus Pandemic, we started working on the iDream Learning App which is now called the iPrep Learning app. That was to ensure that best of digital learning content can reach every student in their homes."
Also, read the Transformation Journey episode 1.
App Coverage: Classes, Content & Languages
The iPrep app offers enjoyable digital content for all classes from 1st to 12th and in all major subjects including Maths, EVS, Science, Social Science (History, Civics, Geography, Political Science), English Literature, English Grammar, Hindi Vyakaran, Computers
For 11th & 12th: Medical / Non-Medical – Physics, Chemistry, Biology, Maths
Arts – History, Civics, Geography, Political Science, Psychology, Sociology
Commerce – Business Studies, Economics, Accounting, Statistics
Other Subjects (upcoming): Sanskrit, Home Science, PE, Urdu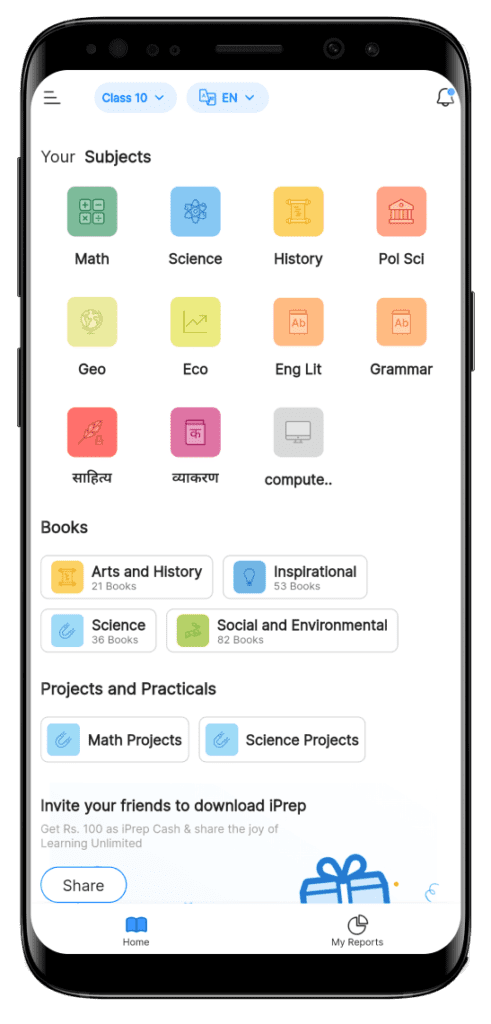 With iPrep you get Complete content coverage for all Subjects and Classes 1-12
Aligned with Stateboards' Curriculum
Further, the learning app currently has digital content in major local languages including English, Hindi, Marathi, Gujarati, Tamil, Telugu, Kannada, and Bengali aligned as per all major state boards.
Students can choose to learn in CBSE or any other State Board
Multiple Categories of Learning Content
"A great value & differentiator of the iPrep Learning App is that it offers educational digital content of different types. It includes Animated Video Lessons, project & activity videos, life skills content including health & hygiene, and a rich digital book library in a single view to the student." shared, Rohit Prakash, the other co-founder at iDream Education.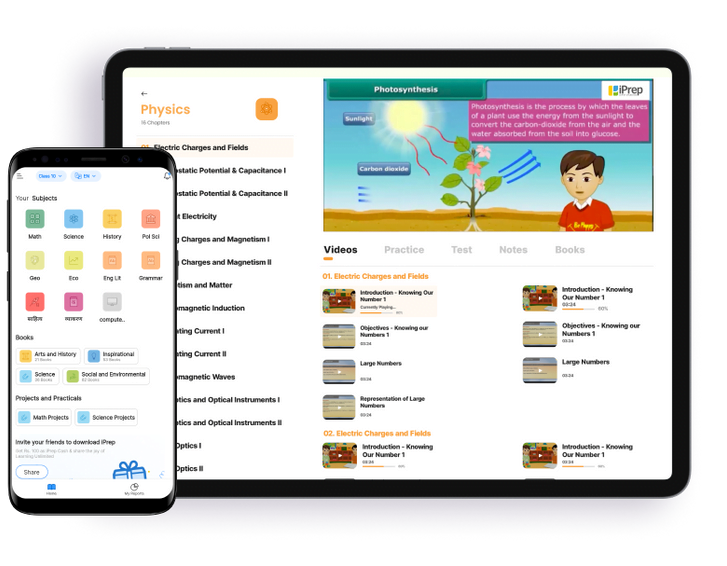 Outreach to the Parents, Schools, and the Social Sector
There is no doubt that the iPrep App fulfills a very timely and pressing need for the parents, schools, and the social sector in school education. 
The Army in Kashmir was one of the first users of the iDream Learning App and they now have access to its newer version, called the iPrep Learning App. Here we circulated the app to the parents and students of all the Army Goodwill Schools across Kashmir. So that, the students can continue their education from their homes in these difficult times.
Following that, various parent groups are promoting and sharing the free learning app in their circles.
Since the app has content in local languages also for government school students, therefore immediately after launch, many national NGOs and CSR organizations came together and partnered with iDream Education to take the mobile application to their target beneficiaries across different states in India.
You can learn more about the iPrep Learning App on the web page: https://www.idreameducation.org/learningapp
Here's a link to download the app::
Download the App NOW!
OR you can visit the Google Play Store and search for " iPrep Learning App for 1 to 12".
You can also scan this QR code to download the app.
---