Indian Innovation at Dubai Expo 2020: "To Connect Minds and Create a Future."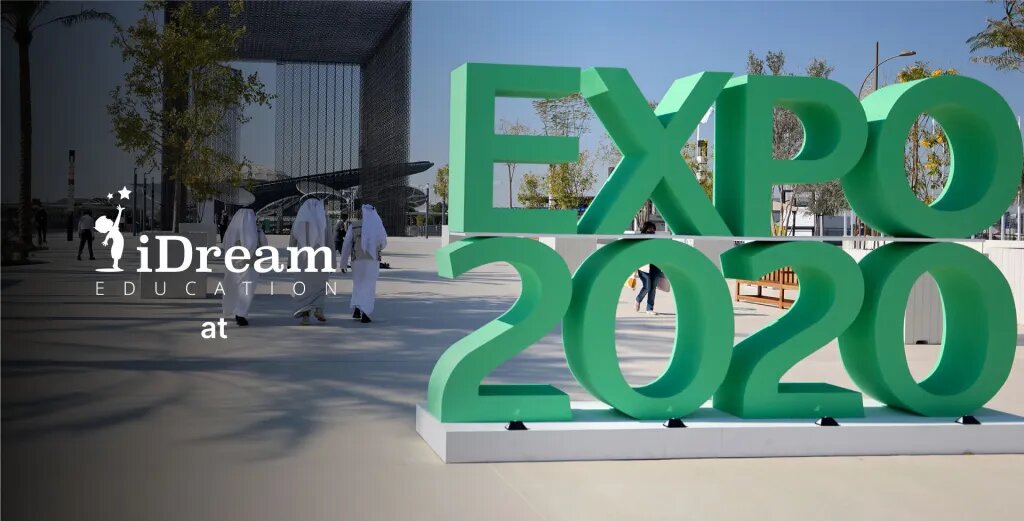 India Pavilion at Dubai Expo 2020 showcased not only the rich cultural heritage of our country. But also the technological advancements and innovations we are doing across various sectors. No wonder it was a centre of attraction and drew huge crowds from all over the world. 
The theme of the India Pavilion Expo 2020 was 'Openness, Opportunity and Growth,'. The motive was to exhibit India as a land of growth opportunities. Several Indian organisations from different industries like Ed-tech, Agri tech, HR tech, health & wellness, travel and connectivity, rural and urban development, and many more sectors came forward to showcase India's leadership in technology, talent, and innovation. 
iDream Education was invited under the theme of education technology to present the work and innovation we are bringing forth in front of the government, educational institutions, investors, and global audience from the Ed-tech industry.
While it was encouraging for us to talk about our work and listen to the views of people we met. It was very exciting for us to meet Indian and Global companies doing amazing work in their respective fields. 
In this blog, we will take you through our journey of 4 days we spent immersing ourselves in the Dubai innovation ecosystem. Here, we not only presented our work but also met and interacted with the local business and education ecosystem.
Dubai Expo 2020 – Here's how it all began
It started with a meet and greet session, where we met all Indian companies invited to represent their work. It was an informal setting where organizations bonded over a cup of tea & coffee. Here, we connected with several tech-based companies and tried to understand from their founders about their hiring practices, how they hire and retain quality tech talent, and the best practices they follow for team building. One thing which stood out for us was to see several companies from the North-Eastern region. A lot of talent is emerging from these parts of the country and these are very happy signs for India. The event winded up with everyone getting together in one frame for a group photograph.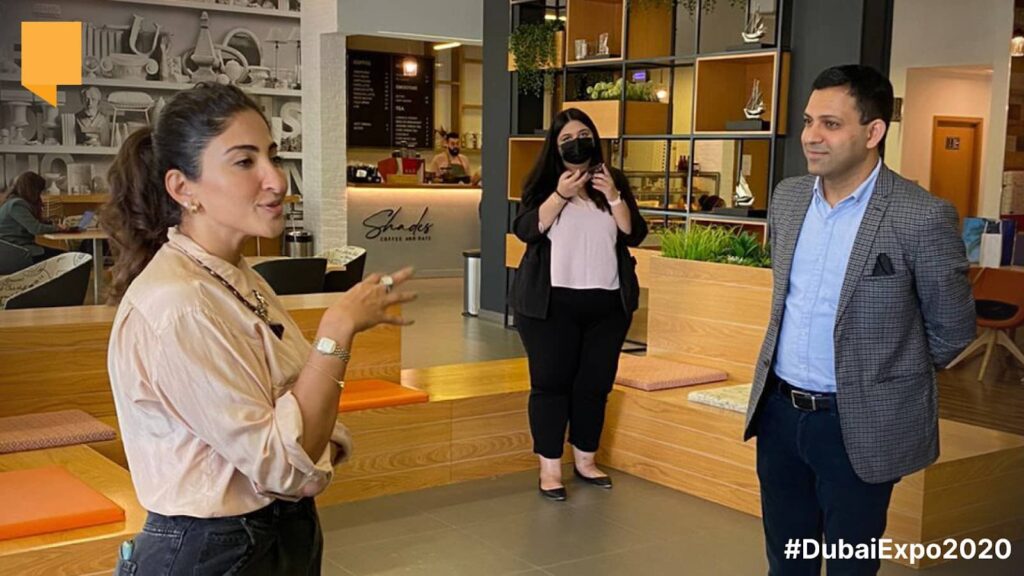 On Day 2, we were invited to visit In5, one of the incubators located in Dubai Internet City and home to hundreds of techpreneur startups. We got to experience the ecosystem Dubai has built to not just invite startups to work out of Dubai but also to give them exposure to enable growth opportunities and become global companies. Web 3.0, and metaverse are still some of the very early industries, but it was evident to us that Dubai is one city that is leading the way and if they can sustain this early momentum, Dubai might become the centre of action for all things that the next century has to offer.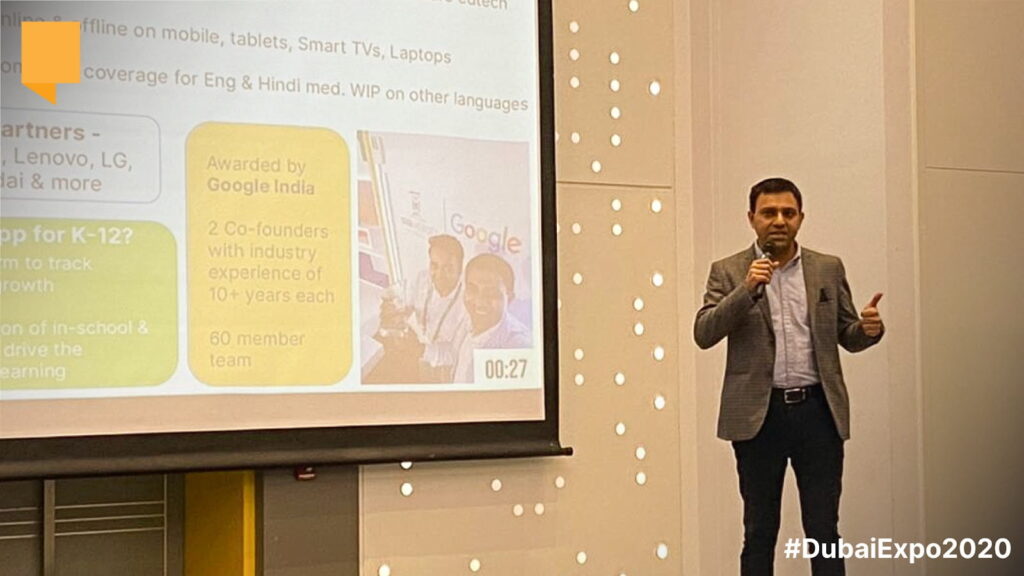 3rd Day, we participated in an event organised at the Radisson Red Hotel in the business district of Dubai. Here, we got onto a stage and shared about our work, journey, products, impact, and innovation we are bringing into the last mile learning ecosystem. 
To make the best use of this global opportunity, we also spoke about the future of Edtech in a post-covid world where a hybrid learning model is emerging; and how we will bring together school teaching and in-home learning on a single platform through our innovation and solutions.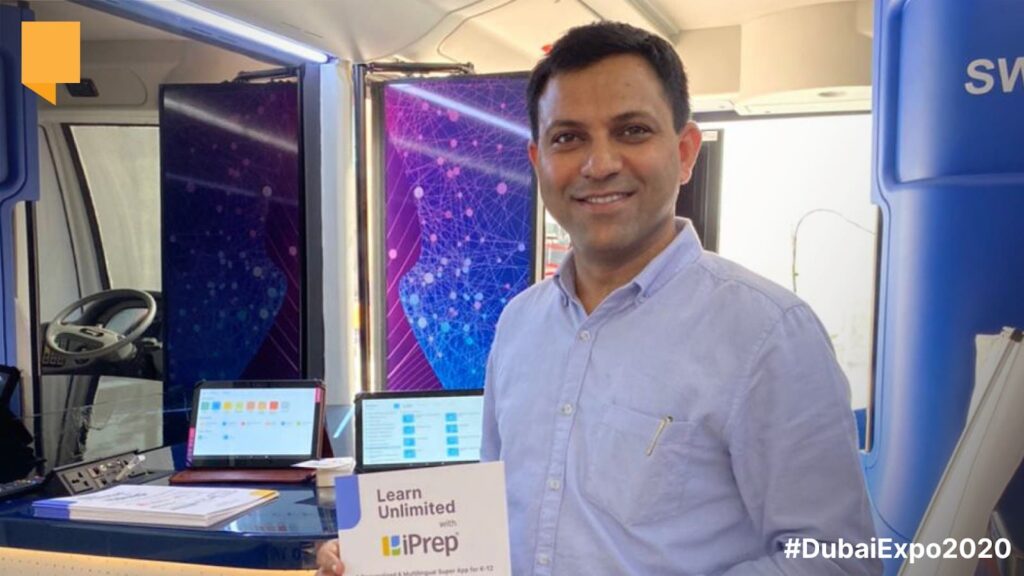 Day 4, we participated in an Innovation Hub in the India Pavillion at Dubai Expo 2020. Innovation Hub is an initiative by Startup India. It is a government programme that showcases innovations happening in India across various industries to a global audience. Through this, we showcased under the education category where the interaction with teachers, students, education professionals, and entrepreneurs over our work and the impact we have created, on the ground helped us gather immense interest from people in the event. 
Sharing one such experience out of many who visited us at the Innovation Hub and interacted with us:
Having experienced the opportunities and scope in Dubai, we are keen to expand our work in the Middle East. If you are someone who is looking to collaborate or know people and organisations who would be interested, we would be happy to connect. Please write to us either in the comments below or email us at [email protected].
You can know more about our work and solutions by looking at our website on the link below:
idreameducation.org
---