iPrep Tablets for Individual Learning with Monitoring
In recent years, there has been an increase in the use of learning tablets in schools as a means to enhance the teaching and learning experience. The adoption of tablet-based learning is driven by the need to overcome common challenges faced by teachers and students, such as poor attendance, low engagement, and a lack of personalization in the learning process. Educational tablets offer a range of features and functionalities that make them an ideal tool for modern-day classrooms, including interactive learning, instant feedback and so much more.
One of the best examples of it is the iPrep Tablet, a personal learning device preloaded with rich digital content from classes 1st to the 12th of all subjects with integrated reporting access to teachers and stakeholders.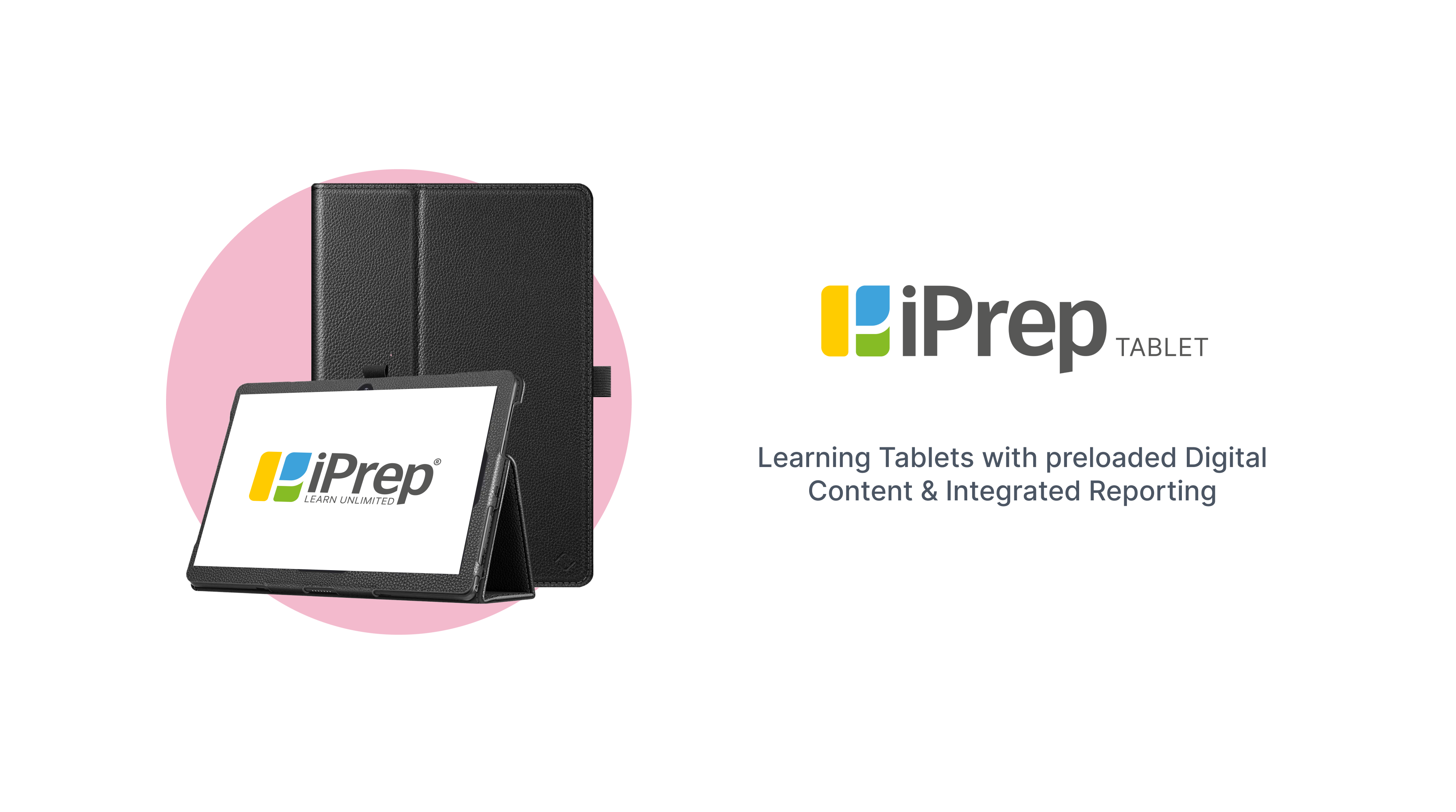 How iPrep Tablet is specific to students' learning needs?
Integrate in-school learning with at-home learning: The iPrep Tablet can be installed with the iPrep App on any Android tablet of any size. It comes with a preloaded SD card, a book-style cover, and a screen guard. It is given for supplementary learning use both at schools and homes, making it a versatile learning solution.
Comprehensive content for all subjects: The iPrep Tablet offers rich digital content for 1st to 12th-grade students in all subjects, including animated video lessons, practical lab videos, digital syllabus books, practice with instant feedback, notes, and assessments making learning interactive and enjoyable.
Holistic learning and growth: Content in iPrep Tablets goes beyond academics comprising DIY tutorials, a rich book library with books on biographies, stories & picture books, and videos on health, safety, sanitation, and much more for holistic learning and growth. This enables students to broaden their knowledge, creativity, awareness, and critical thinking skills.
Curriculum Mapped Content: All the content on learning tablets is aligned as per NCERT & State Boards so that students can switch between textbooks and digital syllabus books anytime and learn at their own pace.
Bilingual digital content: Content on iPrep Tablet is available in multiple language mediums, including English and Hindi enabling a familiar learning environment and strengthening home-school learning partnership.
Bilingual and easy-to-navigate Learning Platform: The iPrep Tablet comes integrated with a bilingual and easy-to-navigate Learning Platform so that students can use it easily just like they use smartphones.
Data-driven learning outcomes: All usage reports are saved offline on the iPrep Tablet and automatically sync to a cloud-based reporting dashboard. This ensures that educators and parents can track students' learning outcomes and make data-driven decisions to support their learning.
Therefore, we believe iPrep Tablet becomes a personal assistant to the students for all supplementary learning and growth needs and empowers them to Learn Unlimited, making it an essential resource for both students and teachers in the education sector. We have implemented over 5621 iPrep Tablets in more than 100 schools where more than 5000 students and over 100 teachers have been using it to teach and learn.
It is imperative for schools to adopt educational tablets like iPrep Tablet to stay ahead in the digital age and provide complete learning solutions to students.
---