Empowering Girls to Learn Unlimited: iPrep Reaches Over 7000 Girls in 56 Districts of UP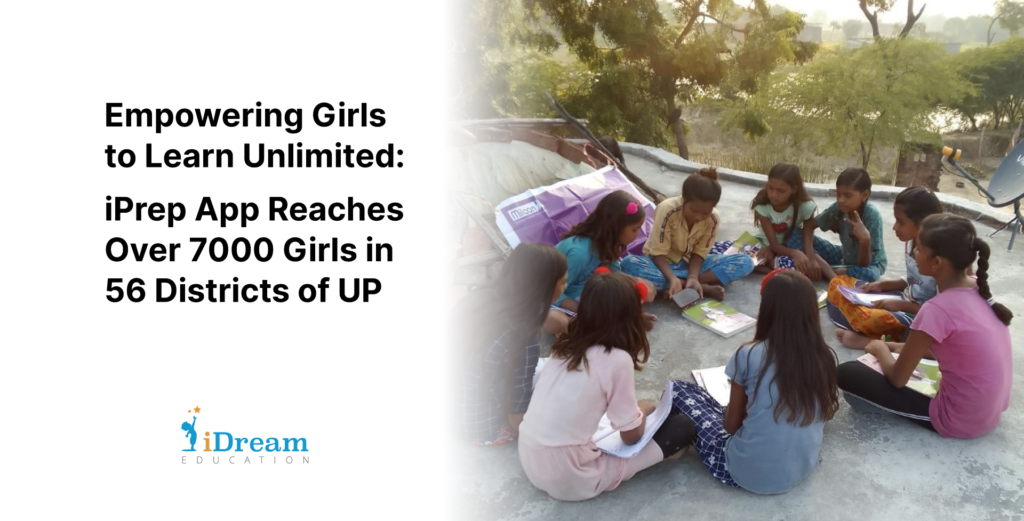 Education is the key to success, but for many girls in India, getting access to education remains challenging. The situation is no different in Uttar Pradesh, a state in northern India. According to a report by the National Sample Survey Organisation (NSSO), only 53.4% of girls in the state complete secondary education. The reasons for this are many, including poverty, early marriage, lack of infrastructure, and cultural beliefs toward women's education.
However, there is hope.
Together with Bharat EdTech Initiative and Milaan Foundation, we enabled a glimmer of hope to over 7000 girls across 56 districts of Uttar Pradesh by enabling a subscription to iPrep, a learning platform. It offers rich digital content for classes 1st to 12th, all subjects and skills, is bilingual, works on all hardware devices and includes multi-grade access in a single subscription to facilitate universal access to Learning and Growth. This has allowed these girls to access rich digital content for their classes and all subjects with easy access to the content of all classes to cover up their historical learning gaps and/or prepare for higher grades.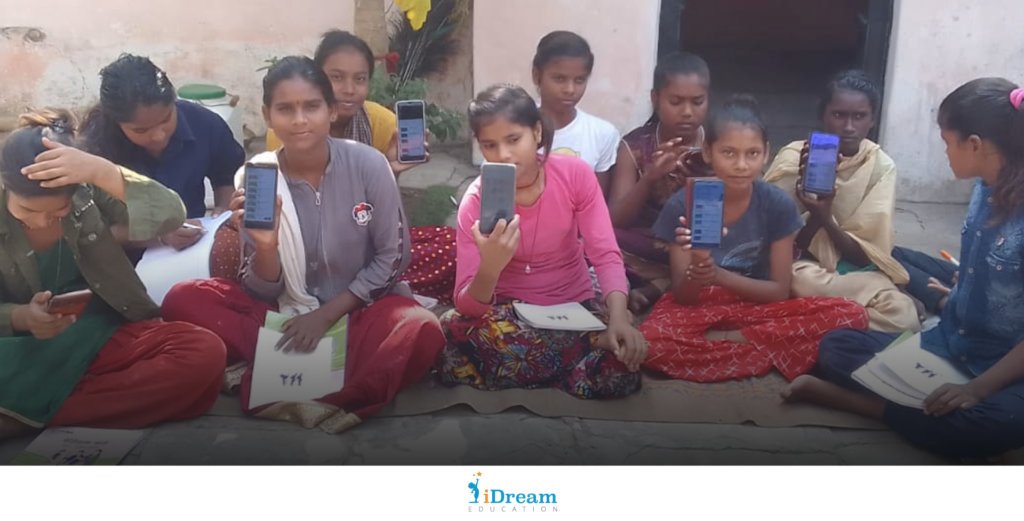 The impact of iPrep on the girls using it has been significant.
Some key observations from the midline assessment are:
Enjoying learning from animated lessons: Girls find animated lessons enjoyable and engaging. They feel that it is not boring because it has an explanation with real-life connections. Further, with the help of animations, girls are able to comprehend complex concepts easily. As a result, they have developed an interest in learning.
The revision became simpler: Another significant benefit of iPrep to girls is that lesson revision has become simpler. If any girl needs help following classroom teaching, they easily revise lessons from iPrep at home by pausing videos, understanding the concepts, and then playing again. This allows girls to learn at their own pace, ensuring that they understand each topic thoroughly before moving on to another topic.
Achieving Mastery: By utilizing iPrep, girls are able to determine what they need to learn through practice and achieving mastery on each topic. With the ability to monitor their progress and identify areas for improvement, the girls are empowered to take charge of their own learning, resulting in increased confidence in the topics learned.
The impact of iPrep on girls' education in Uttar Pradesh is an example of how technology can be used to improve access to education. It has enabled thousands of girls to access quality education and has helped bridge the gap between those with access to education and those without it. With continued efforts like this, we can hope to see a brighter future for girls in Uttar Pradesh and beyond.
If you would like to know about our iPrep and our digital learning solutions, comment below or write to us at [email protected].
Source: <Report_585_75th_round_Education_final_1507_0.pdf>
---
At iDream Education, we work with a vision to facilitate universal access to learning and growth. Our solutions are designed to break the learning barriers and empower students to Learn Unlimited.
iPrep, by iDream Education, is a Learning Platform that runs both offline & online is bilingual and works on all major hardware devices and operating systems. iPrep delivers curriculum-aligned digital learning for classes 1st to 12th, all subjects in English, Hindi, and other language mediums for universal reach and learning.
We have digitized more than 16000 classrooms through Smart Classroom licenses and delivered content, PAL, and Learning platform on tablets to more than 5.5 lakh students in 11 languages across 17 states & various Govt/CSR projects in India.