iPrep: one-stop learning platform across Android, iOS and Web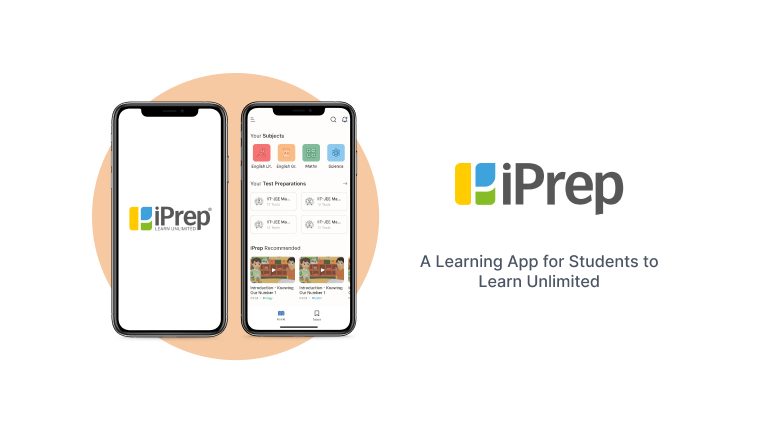 In today's fast-paced world, learning has become a crucial aspect of empowering both students and teachers. However, with the increasing workload and lack of time, it becomes difficult for teachers and students to keep up with their teaching and learning. This is why learning platforms have become essential for educational institutions, especially schools.  Enabling a one stop learning platform in schools can provide students with a rich and engaging learning experience to help them make their learning easy, engaging and enjoyable. 
But, How to Choose the learning platform for schools?
With a wide range of options available, it can be challenging for governments, NGOs, and CSR companies to choose the best learning platform for schools. This blog will provide a comprehensive guide for choosing the most suitable learning platform for schools. We will talk about the iPrep is designed for universal reach, considering device compatibility, curriculum, user-friendliness, bilingual content, continuous monitoring, and more.
Introducing iPrep: A Learning App for students to Learn Unlimited.
The iPrep is a comprehensive learning solution that offers rich digital content for classes 1st to 12th, all subjects and is bilingual. It works on all hardware devices and includes multi-grade access in a single subscription to facilitate universal access to Learning and Growth.
Key differentiators that set iPrep apart from other learning platforms 
Hardware compatibility: iPrep works on all major devices, including mobiles, tablets, smart TVs, touch panels, laptops, and notebooks. This means that students and teachers can access iPrep anytime, anywhere, and on any device they prefer.
Multi-category content: iPrep offers rich digital content for classes 1st to 12th, covering all subjects and skills. iPrep offers animated lessons, practice with instant feedback, practicals, syllabus books, notes, and assessments with exam preparation. This ensures that students get a complete learning experience with everything they need to succeed in their studies. However, topic-wise practice enables interactive learning and teaching environment by providing them with a platform to assess their knowledge.
Bilingual Learning Content: The content is available in English, Hindi and other language medium, making it bilingual so that students and teachers can learn and teach in their preferred language.
Life skills and Value education: Beyond academics, iPrep also offers a rich library of books on personal growth, stories & picture books, inspiring biographies, and interactive lessons for holistic learning and growth. This makes iPrep, a one -stop learning platform for students to develop their overall personality and skills.
Easy Access to the content of all grades: One of the most significant features of the iPrep is unlimited access to the content of all grades in one subscription. This empowers students to cover historical learning gaps and also learn ahead of their grade levels. With the iPrep's multi-grade access feature, students can learn at their own pace and choose the topics they want to focus on.
Reporting and Analytics: iPrep is integrated with reporting and analytics to ensure ongoing learning outcomes focus on students, teachers, and parents. This means that the learning platform provides regular feedback and progress reports to help students and teachers identify areas that need improvement and track their progress.
We have enabled more than 20000 subscriptions to the iPrep in Kashmir, Meghalaya, Karnataka, UP and more to empower students to Learn Unlimited. Enabling a learning platform like, iPrep for schools,  governments, NGOs, and CSR companies can provide students with a platform for lifelong learning and growth.
If you would like to know about our iPrep and other iPrep Products, comment below or write to us at share@idreameducation.org.
---