The Samagra Shiksha Abhiyan could transform learning outcomes in India by 2023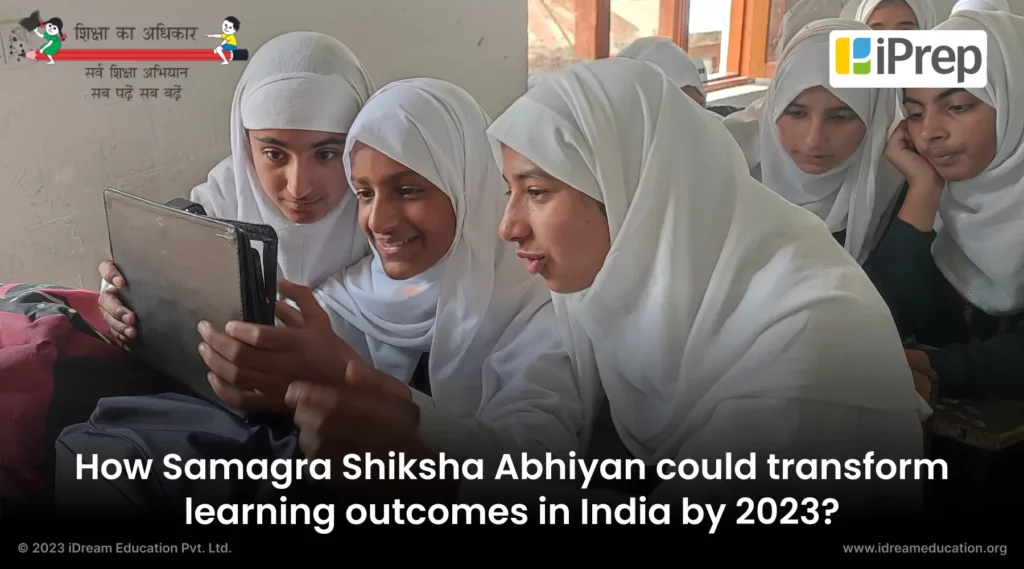 The NAS 2021 survey shows a steady decline in the learning levels of students from grades 3-10.
According to the 2021 data from the National Assessment Survey, the average learning level of students was 59 percent in grade 3; 49 percent in grade 5; 42 percent in grade 8; and 36 percent in grade 10.
This decline is a clear indication that the current educational infrastructure is not meeting the requirements students need to succeed in the modern world. However, amidst these challenges, there is hope in the form of the Samagra Shiksha Abhiyan. 
An initiative under the Ministry of Human Resources and Development (MHRD), the Samagra Shiksha Abhiyan, aims to revitalize the education sector and address the root causes behind poor learning outcomes. This comprehensive initiative focuses on providing access to education and emphasizes quality, innovation, and inclusive education policies. By embracing digital learning tools and strategies and creating synergy between government bodies and CSR initiatives, Samagra Shiksha Abhiyan could transform learning outcomes in India by 2023 in the following ways.
Personalized Adaptive Learning on Tablets for Secondary and Senior Secondary Students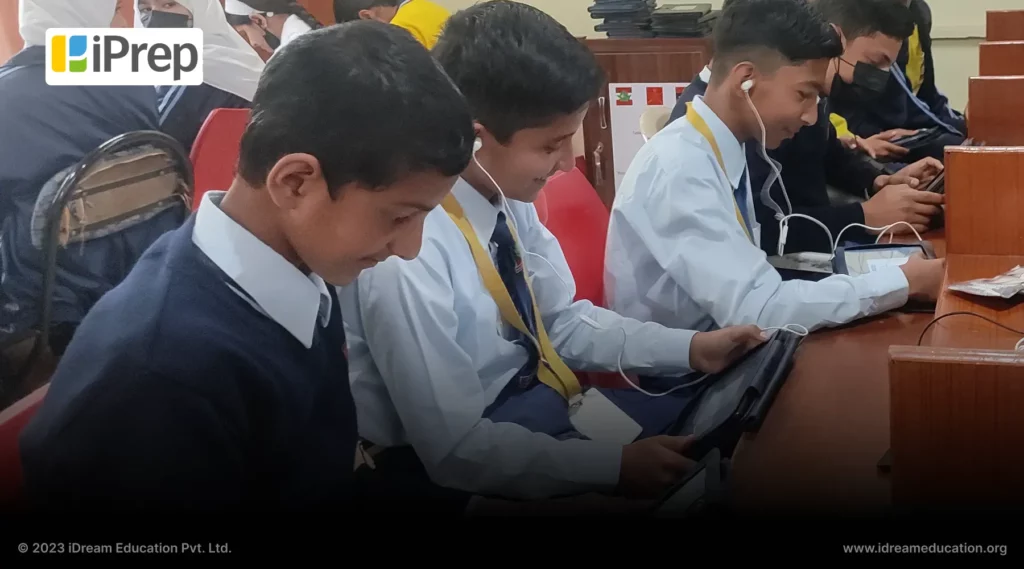 One of the critical components of the Samgra Shiksha Abhiyan is to support digital learning across all schools in India. The 2021 Annual Status of Education Report (ASER) report showed that 10% of students without access to educational resources mentioned a lack of internet access, and nearly half (47%) cited a lack of technology as a baseline problem for any form of digital learning. The key issues to take note of here are:
Lack of adequate digital resources
Internet connectivity
And learning gaps due to fewer educational resources
These three issues could be addressed by introducing Personalized Adaptive Learning on Tablets for students in Tier II and Tier III cities under Samgra Shiksha Abhiyan.
Personalized Adaptive Learning (PAL) is a student-centric approach to learning, that gives each student an individual learning experience at their own pace. This software can be aligned with each student's unique learning needs and comes with multi-device support plus it works in both online and offline modes. With the help of a diagnostic test, students determine their own learning path which helps them cover any historical learning gaps and achieve grade-level proficiency.
Such technology integration in education reforms in India has opened up new avenues to address educational challenges and enhance student engagement, especially in underprivileged and remote areas. Implementation of Personalized Adaptive Learning (PAL) in schools under the guidance of Samagra Shiksha Abhiyan and development initiative could become a groundbreaking step in the digitization of education in India, ultimately solving the learning outcomes.
With the data-driven learning outcome approach of Personalized Adaptive Learning (synced to the reporting dashboard), the Government of Haryana has already executed this initiative through a library-based model for 5 lakh government school students in the state from grades 10 to 12 with the support of Samagra, a mission-driven governance consulting firm, showcasing that this could change the learning outcomes in rural schools.
Smart ICT Labs in all schools at Primary, Secondary, and Senior Secondary Levels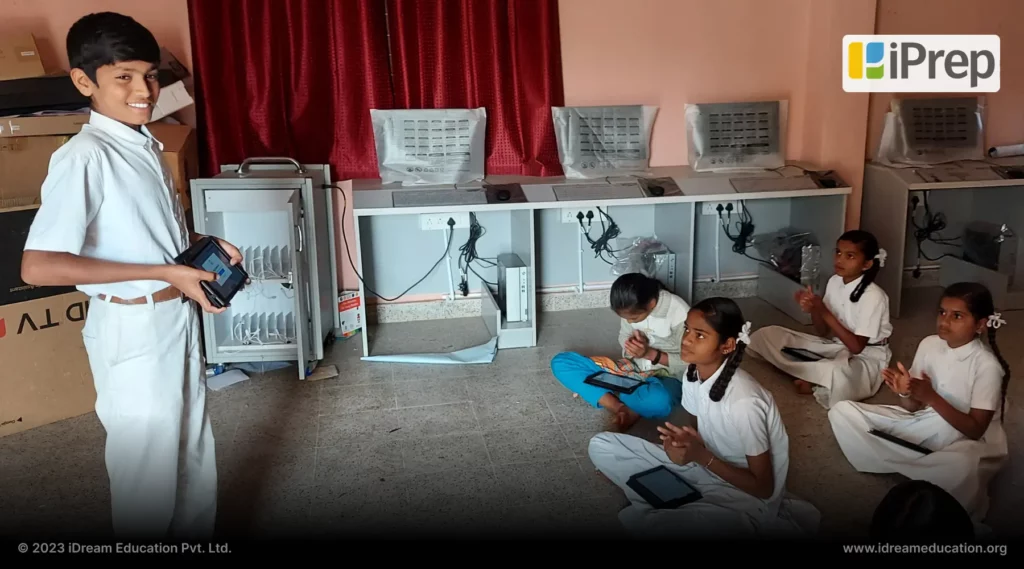 The Samagra Shiksha scheme includes provisions for ICT labs and smart classrooms with a recurring grant of up to Rs. 2.40 lakh per school for the former and Rs. 0.38 lakh for the latter (including E-Content and Digital Resources, Charges for Electricity) for classes 6 to 12.
In its latest revision of ICT policy under ICT for Quality Education and Achieving Learning Outcomes, Samagra Shiksha aims towards a goal of 'anytime anywhere quality education'. With this approach, the government plans to create an ICT-based learning environment where learners can carry on learning beyond the school's infrastructural boundaries.
Since the Samagra Shiksha Abhiyan aims to break down the traditional barriers that often separated different stages of education by recognizing that education is an interconnected continuum, spanning from early childhood to secondary levels, with the help of a well-coordinated effort between CSRs in education and the government, this initiative could reach a much higher level with the introduction of Smart ICT (Information and Communication Technology) Labs in all primary, secondary, and senior secondary levels in Indian schools.
Together with the government, NGOs and CSR projects in Education have the potential to become the backbone of the Samagra Shiksha Abhiyan, making high-quality digital education accessible in every school in India. Government bodies, in collaboration with Corporate Social Responsibility initiatives in education through a Public-Private Partnership (PPP) model, can ensure the efficient allocation of resources to establish Smart ICT Labs in schools at all levels.
The government can allocate sufficient funds in the education budget specifically for establishing Smart ICT Labs. At the same time, large CSR initiators can dedicate a significant portion of their CSR budgets to supporting this initiative.
Standardizing Education in Rural and Government Schools
Standardizing education in rural and government schools can become an essential element for Samagra Shiksha Abhiyan to realize its vision and goals that are aligned with National Education Policy (NEP) 2020 and Sustainable Development Goals- 4 (SDG-4). By bringing uniformity and consistency to the education system in India, standardization can address a number of significant challenges and contribute to changing learning outcomes in 2023 in the following ways:
Quality Enhancement: It ensures that all rural and government school management committees provide consistent quality education. This contributes to improving overall learning outcomes and ensures that students receive an equivalent education regardless of their location.
Alignment of the Curriculum: It ensures curriculum alignment with national educational goals and objectives. A standardized curriculum aids in establishing clear learning objectives and ensures that all schools cover the same essential subjects and topics.
Closing the education gap: A standardized approach to education can help cover the gap between urban and rural areas by ensuring that rural schools provide the same level of education as their urban counterparts. This promotes equal access to high-quality education for all students, regardless of location.
Allocation of Resources: Standardization facilitates efficient resource allocation. By understanding the standard requirements for each school, the government and other stakeholders can more effectively allocate resources, ensuring that all schools have access to the required infrastructure, teaching materials, and technology.
More focus on Early Childhood Education and Foundational Literacy and Numeracy
Leveraging the development sector and CSR initiatives to focus on building fundamental skills in young learners can play a transformative role in supporting and enhancing the objectives of Samagra Shiksha Abhiyan.
According to the Project Approval Board meeting to discuss the Samagra Shiksha Annual Work Plan and Budget (AWP&B) for 2023–24 for the State of Haryana, an outlay budget of 3.30 crore was approved by the government to strengthen Early Childhood Care and Education (ECCE) in the schools around the state.
Also, The NIPUN-Bharat initiative under the Samagra Shiksha scheme aims to ensure fundamental literacy and numeration for class 3 students by 2026-2027 through a five-tier implementation mechanism at the national, state, district, block, and school levels. 
Working together, the government initiatives for education and CSR initiatives can assure the provision of high-quality early childhood education, design and implement innovative Foundational Literacy and Numeracy skills programs, and by channeling resources towards NIPUN, they can contribute to Samgra Shiksha Abhiyan's overarching goal of ensuring that every child can read with comprehension and demonstrate numeracy skills at an age-appropriate level.
How does the Government Plan to Enhance Learning Outcomes with the Samagra Shiksha Abhiyan?
The Cabinet Committee on Economic Affairs (CCEA) expanded the canvas of the Samagra Shiksha Abhiyan to paint its vision across the landscape of education in Indian schools. The new tenure, ranging from April 1, 2021, to March 31, 2026, with an estimated outlay of ₹ 294283.04 crore, aims to touch the lives of over 15.6 crore students across 11.6 lakh schools and by examining the elaborated components of the state of Haryana (one of the states with an approved budget for the scheme), it becomes evident that the government is utilizing the Samagra Shiksha Abhiyan as a powerful catalyst to bolster the education sector of the country.
There are clear budgetary constraints to support initiatives like Teacher Educators (TEIs), Vocational Education, Infrastructure Development, Nipun Bharat Mission, ICT and Digital Initiatives, and Early Childhood Care and Education (ECCE), with some having recurring budgetary solutions.
It is important to note that the Samagra Shiksha Abhiyan operates under a commendable joint funding model where the union government and states cooperatively share the financial burden in a 60:40 ratio, and the ratio is even more favorable in hilly and northeastern states at 90:10. Although the government has been proactive in the release of the budgets for PAB (Project Board Approval) approved states, some gaps in outlay and expenditure in various components cannot be denied and that is where the Social Sector steps in!
How can big CSR initiatives help bridge the gaps in the Samagra Shiksha Abhiyan?
While corporate funds are being used in a number of spaces, CSR's investments in the educational sector can help enhance learning outcomes under Samagra Shiksha by bridging the gaps in current education projects. CSR programs can boost government budgets by contributing extra funding. They have the capacity to assist in ensuring that vital sectors, such as infrastructure development, teacher training programs, and learning materials, receive enough funding for specific SSA components that may have low resources.
With the rapid advancement of technology, CSR initiatives can support Samagra Shiksha Abhiyan's efforts to integrate technology into education. By providing resources for the establishment of smart ICT Labs, Personalized Adaptive Learning (PAL) on Tablets, access to digital learning materials such as digital libraries, smart classes, and teacher training in technology-enabled teaching methods, CSR initiatives can enhance the quality of education and improve learning outcomes.
A joint initiative between HMD Global and Shikhar Dhawan Foundation to give away smart devices to underprivileged students in the Delhi-National Capital Region in an effort to encourage e-learning in India for kids who have access and affordability issues shows that CSR and NGOs can play a vital role in enhancing digital learning in India.
Conclusion:
Samagra Shiksha Abhiyan aims to revitalize India's education system by focusing on quality, innovation, and inclusivity. By embracing digital learning tools and strategies, it aims to bridge the digital divide and improve learning outcomes.
The initiative focuses on Early Years, Foundational Literacy and Numeracy, and NIPUN, ensuring young learners possess essential skills. CSR initiatives bridging funding gaps, contributing to technology integration, and promoting community engagement can help accelerate learning objectives and bring meaningful impact in Education.
Together, the government, NGOs, and CSR initiatives can transform India's education trajectory, paving the way for a future where every child receives quality education, learning outcomes soar, and knowledge and opportunity are sown in every young learner's heart and mind.
Frequently Asked Questions:
1. What is Samagra Shiksha Abhiyan?
An integrated education program for school education called Samagra Shiksha Abhiyan seeks to improve learning outcomes and offer high-quality instruction to children from preschool through class 12. 2018 the Indian government introduced it. Visit samagra shiksha abhiyan official website for more information.
2. What are Samagra Shiksha Abhiyan's goals?
Samagra Shiksha Abhiyan's key goals are to improve learning results, ensure equitable access to education, encourage vocational education and skill development, and fortify the entire educational system.
3. Which age range does Samagra Shiksha Abhiyan serve?
Samagra Shiksha Abhiyan offers a full range of educational services to pupils from 3 years old (preschool) to 18 years old (up to class 12).
4. What distinguishes Sarva Shiksha Abhiyan (SSA) from Samagra Shiksha Abhiyan?
Sarva Shiksha Abhiyan (SSA), Rashtriya Madhyamik Shiksha Abhiyan (RMSA), and Teacher Education (TE) are the three prior programs that makeup Samagra Shiksha Abhiyan. The integration attempts to offer a comprehensive and unified approach to education in schools.
5. What are Samagra Shiksha Abhiyan's main objectives?
The improvement of school infrastructure, academic support, teacher training, ICT-enabled learning, vocational education, and assistance for children with special needs are among the main tenets of Samagra Shiksha Abhiyan.
6. How does the Samagra Shiksha Abhiyan support career-focused education?
By providing skill development programs, vocational courses, and hands-on training, Samagra Shiksha Abhiyan promotes vocational education and helps students build marketable talents to help them in their future professions.
7. Who oversees state-level Samagra Shiksha Abhiyan implementation?
Samagra Shiksha Abhiyan is carried out at the state level by the State Project Directorate (SPD) and the Union Territory administrations.
8. How can the Samagra Shiksha Abhiyan help schools?
Samagra Shiksha Abhiyan can help schools by strengthening the whole learning environment through enhanced infrastructure, teacher training programs, access to teaching-learning resources, and support for extracurricular activities.
9. Can private schools participate in the Samagra Shiksha Abhiyan?
Yes, Samagra Shiksha Abhiyan is available to not only government schools but also schools receiving government funds and some types of private schools that meet certain requirements and take part in the program.
10. How can someone participate in or support the Samagra Shiksha Abhiyan?
Collaboration with government agencies, non-governmental organizations (NGOs), or educational institutions engaged in the field of education is an option for people or groups interested in contributing to the Samagra Shiksha Abhiyan. They can help by donating money, offering their time, or raising awareness of the value of education.
---