The Importance of Mobile Learning Apps in K-12 Education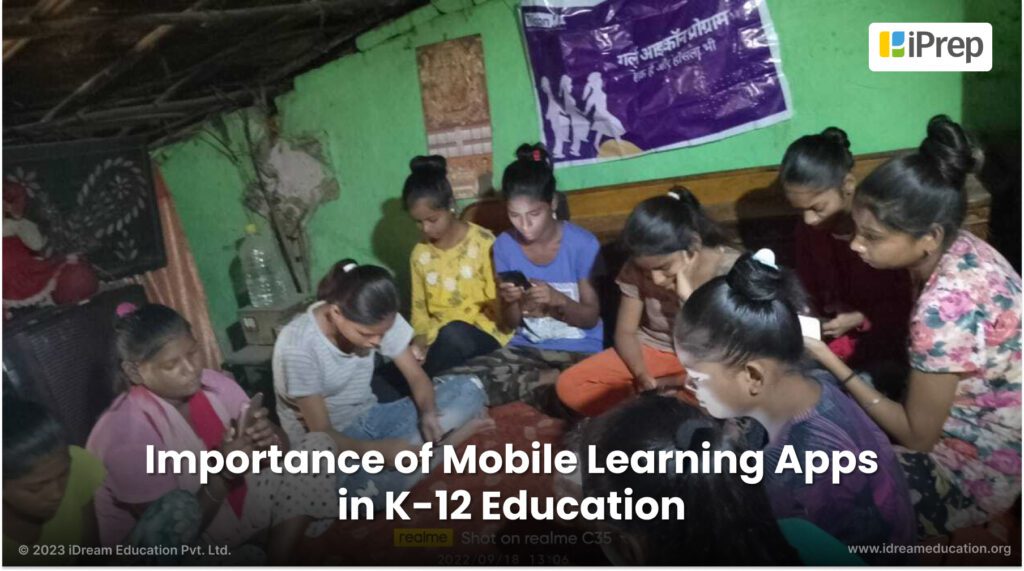 In the midst of these changing times, today's learners are increasingly reliant on their mobile phones, commonly known as smartphones. With the world literally at their fingertips, they can effortlessly access information from anywhere, and this trend extends even to rural areas where smartphone adoption has increased. Mobile applications are crucial in making information readily available, underscoring the need to provide a learning platform/app on smartphones. By consolidating all relevant learning content in one place and minimizing distractions, we can ensure that students have easy access to the educational resources they need.
Benefits of Learning Apps for Students
Convenience & Flexibility
Mobile learning apps offer numerous advantages, and one of the most significant is the ability to Learn on the Go. Students can access academic learning content conveniently, allowing them to learn anytime and anywhere, according to their preferred learning styles. Whether individuals prefer bite-sized video lessons, digital textbooks, revising notes, or project videos, a mobile learning app brings together all these diverse learning methods. This flexibility and convenience of mobile learning apps empower students to learn unlimited at their own pace, enhancing their overall educational experience.
Personalized learning experiences
Mobile learning apps are a perfect solution for Just-in-Time Learning, enhancing the speed and effectiveness of the learning of students. Unlike traditional studying with textbooks at home, where students face delays in resolving doubts until the next day at school, learning apps provide instant access to various content, enabling students to address their questions and doubts immediately. Moreover, some learning apps allow students to explore content from different classes, allowing them to catch up on missed concepts or get ahead of the curriculum. By placing information and resources at their fingertips, mobile learning apps empower students to initiate their learning journey whenever necessary, thereby personalizing the learning experience.
Mobile learning apps offer many overlooked advantages, with one particularly notable benefit being their role in facilitating Home Learning. This aspect is especially crucial for individuals who prefer learning at their own pace and perhaps learn better in a non judgemental environment. In such instances, mobile apps installed on parents' smartphones serve as invaluable tools for these children, enabling them to learn from the comfort of their homes. Through this medium, they not only demonstrate the profound value of education but also help to challenge and change long-established societal norms, encouraging families to break free from the confines of convention.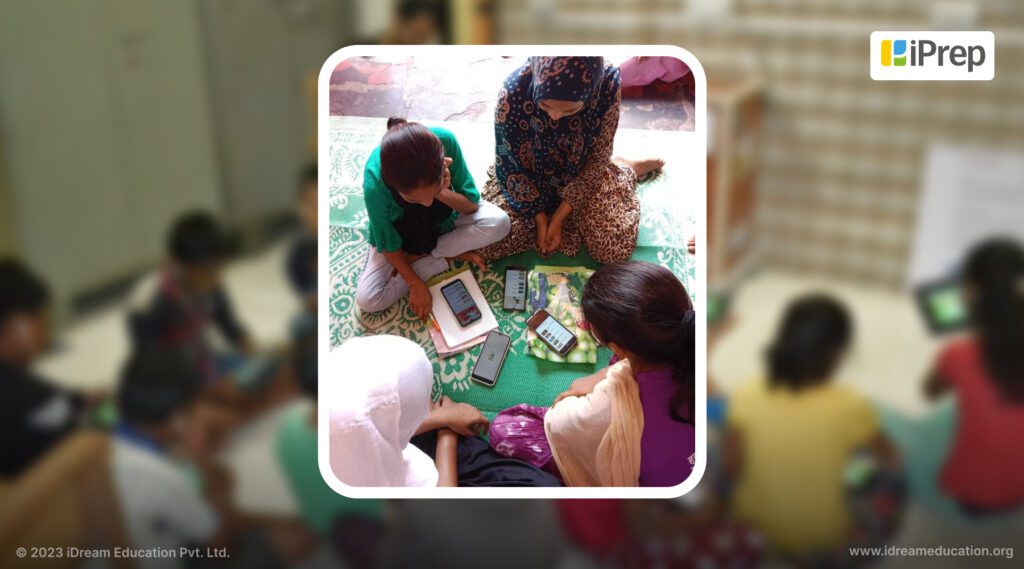 A live example of this is the use of the Mobile learning app iPrep by 7000 girls in a recently implemented project under the Bharat Ed Tech Initiative. The girls, who were normally confined to their homes, started enjoying learning to the extent that they improved their attendance and performance at school. Feeling more empowered, they started taking more interest in education. More on that below!
Increased learning efficiency
On average, a child's attention span is about two to three minutes per year of age. Consequently, when they are required to sit through a lengthy half-hour chapter, they often find it challenging to maintain focus and may end up skipping or leaving in between. However, learning apps are changing the learning experience by providing bite-sized video content accommodating shorter attention spans. By breaking down chapters into smaller, more digestible segments, learners can complete them quickly and progress to the next topic. This approach can boost completion rates and improve the overall understanding of all subjects covered in the curriculum.
iPrep Mobile Learning App has 35000 monthly active users
iPrep by iDream Education is a mobile learning App. The application works on Android and iOS devices and already has 58000 downloads and 35,000+ monthly Active users. These students are from across iDream Education's institutional implementations through its partners across Government and Private schools as well as individual students. This data indicates how well students – urban, non urban, and rural alike are using mobile applications to unleash their true potential.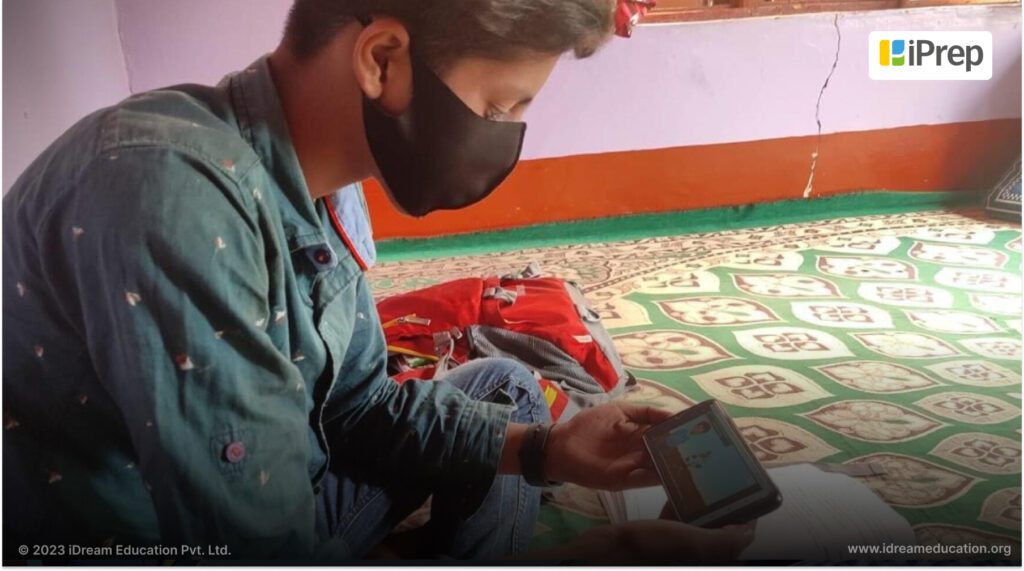 Impact of iPrep, a Learning App On Over 7000 Girls in UP and MP
Over 7000 girls residing in remote districts of Uttar Pradesh (UP) and Madhya Pradesh (MP) are using iPrep App. Unfortunately, only a small fraction of these girls are currently enrolled in school, as most of them are denied the opportunity due to societal norms. But, these girls are now able to learn from the comfort of their homes through iPrep. We designed iPrep based on Universal Design Principles, making it easy to use; as a result, these girls are effortlessly engage in daily learning. The usage reports on the app's Reporting dashboard showed that, on average, the girls spent 175 minutes per month on the platform, and over 80% of the girls used iPrep daily, enabling them to access educational content anytime, anywhere.
The value of learning apps for students cannot be overstated
With the collaborative efforts of Government, Hardware partners, NGO, Foundations, and Corporates, iPrep can enhance learning experiences both in school and at home. By harnessing the power of technology, iPrep not only provides students with accessible and engaging educational content but has a user interface, making it easily accessible without much training. Together, we can facilitate universal access to learning and growth to last mile learners, and create a brighter tomorrow.
If in case you would like to know more about our digital learning solutions, visit our website, www.idreameducation.org, or write to us at [email protected]
---